Navigating the world of endpoint security is challenging, with numerous vendors stoking FUD and making bold claims that are difficult to verify. In times like these, the honest opinions of real users are invaluable for busy IT teams.
Enter G2, an industry-leading peer-to-peer review site. Each quarter, G2 releases reports highlighting the products with the highest customer satisfaction and strongest market presence.
In the G2 Spring 2023 Grid Reports, Malwarebytes earned the title of 'Leader' in 24 categories, including the #1 spot in Endpoint Protection, the Best ROI for EDR, and #1 for EDR implementation in the mid-market segment.
Let's take a closer look at how organizations evaluated solutions and what they said about using Malwarebytes.
#1 Endpoint Protection: Highest Rated for Results, Relationship, and More
Malwarebytes Endpoint Protection (EP), the essential foundation of our EDR and MDR offerings, won dozens of awards based on receiving the highest customer satisfaction score across a range of areas, including "Ease of setup," "Ease of admin," "Quality of support", and more.
Dashboard for Nebula, the cloud-hosted security platform for EP and EDR
For example, Malwarebytes EP won the "Best Results" badge (highest overall Results score) by having the highest combination of estimated ROI, meets requirements, and likelihood to recommend scores. What some of our customers had to say:
"Malwarebytes is easy to install and configure. It integrates with Windows 10 and runs silently in the background. Infection rate of Malware has dropped dramatically. If I run across a machine that has Malware, installing it cleans it up almost 100% of the time."
"Malwarebytes was able to detect and block a virus that our previous AV was not able to. Wish we had moved to this product sooner."
"I consider myself faithful to this software because Malwarebytes has taken me out of problems that other antivirus programs have not been able to solve. It is not a very heavy software and can run in the background without even noticing it thanks to the updates."
Customers also praised Malwarebytes for its friendly staff and exceptional support, for which we won the "Best Relationship" badge by having the highest combination of "Likely to Recommend" , "Ease of business," and "Quality of Support" ratings. Here's what some of our customers had to say:
"The support team started us off on the right track by getting us up and running in no time. Any questions I had before and after setup were answered quickly and thoroughly."
"Highly recommended, and their support team is the best you can ask for!."
Best ROI for EDR: Rapid Return on Investment
Our EDR solution delivers an impressive return on investment by quickly enhancing your organization's security posture. Malwarebytes EDR is designed to be both efficient and cost-effective, allowing your team to see the benefits of your investment immediately.
By focusing on ease of use, quick implementation, and powerful security features without requiring an IT security army, Malwarebytes ensures that your organization is maximizing resources and receiving the best ROI in the industry.
Malwarebytes had the best estimated ROI (payback period in months) on the Enterprise Grid® Report for Endpoint Detection & Response (EDR), outperforming Crowdstrike and others.
"The best part about Malwarebytes is the set it and forget it. It has saved us so much time on deployment and remediation that it pays for itself in no time at all."
"It keeps our working environment much more secure than our previous solution. Much easier to manage in real time. This thing is a money saver and pays for itself."
Most Implementable EDR: Seamless Setup and User-Friendly Experience
On the Mid-Market Implementation Index for Endpoint Detection & Response (EDR) Malwarebytes EDR clutched the #1 spot. With a seamless setup process, your team can spend more time focusing on what matters most: protecting your organization from cyber threats. Here's how we won:
Malwarebytes EDR has an Implementation Score several points higher than the industry average.
Ease of Setup: Malwarebytes EDR scores several points higher than the industry average in ease of setup.
Average User Adoption: Malwarebytes EDR scores several points higher than the industry average in user adoption rate.
Time to Go Live (Months): The average time it takes for Malwarebytes EDR to become fully operational is over 2X shorter than the industry average.
"If you are purchasing Malwarebytes, then you have made the correct choice. You will quickly see how easy it is to implement, and how great their support is."
"Very easy to install and deploy, setup, and configure – for instance – a 5 machine setup would take roughly ~10 mins from start to finish."
"Easy to use and implement, along with great support and support tools at your disposal, along with courses to help you become more familiar with the inner workings."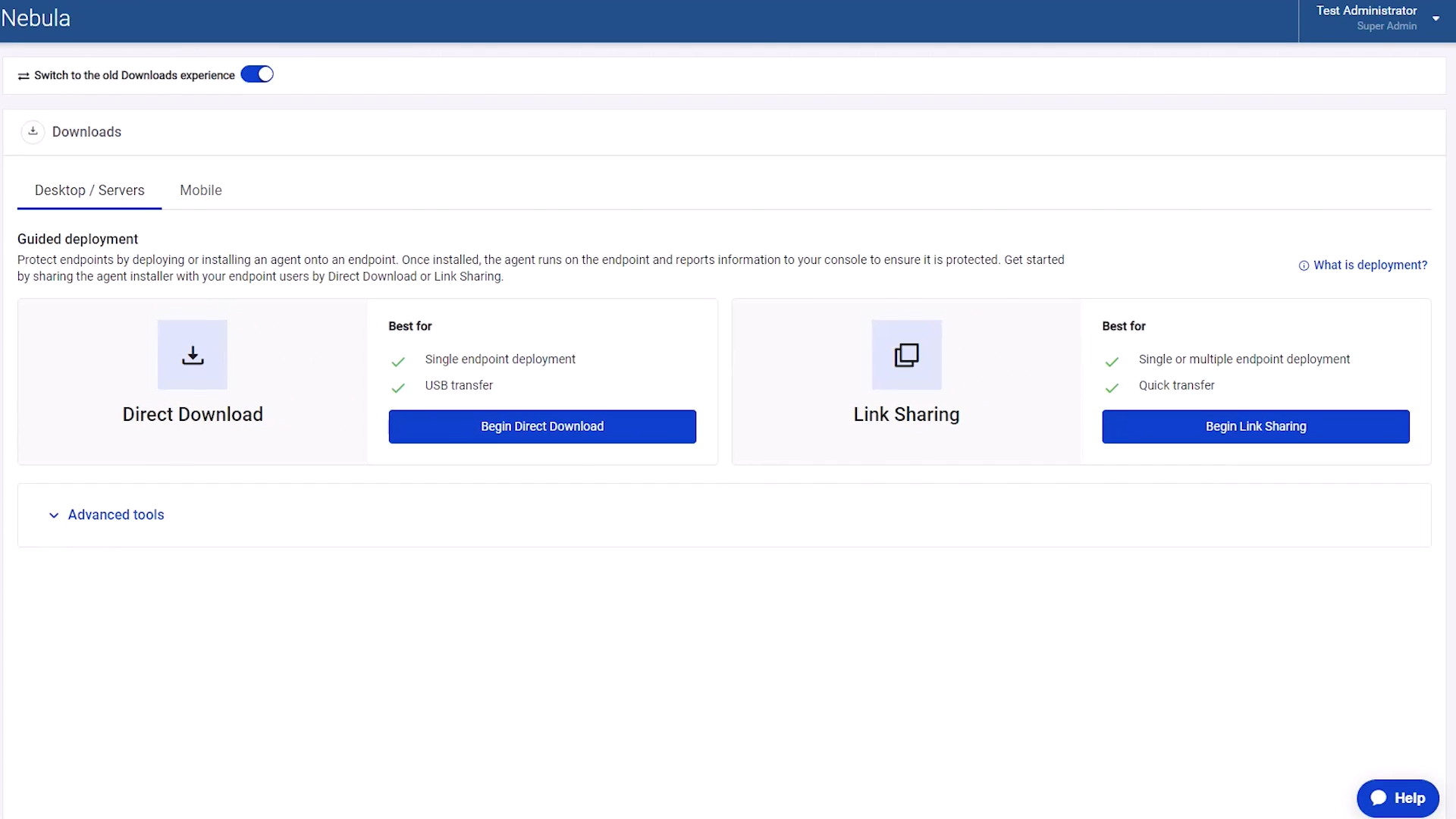 Two options to easily begin deployment with your endpoint users in Nebula
Experience Malwarebytes for Business: Award-winning ROI, user-friendly, and effective threat defense
Malwarebytes provides IT staff with award-winning business solutions, offering unmatched threat protection, a lightning-fast return on investment, and a smooth, speedy implementation.
Try Malwarebytes EDR today and join the ranks of those who have already discovered the amazing results, support, ROI, and more of our exceptional endpoint security solutions.
Upgrade to Enterprise-Grade Protection