Protect
proactively.
Detect
dynamically.
Protect your endpoints against established and emerging cyberthreats with multi-layered protection and detection technologies.
The growing impact of cyberthreats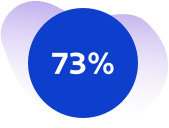 Businesses impacted by recent security event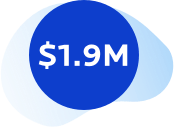 Average annual spend on cybersecurity-related costs
Average cost to remediate a major security event
Cybercriminals continue to innovate and evolve their attack techniques. They use multiple attack vectors to bypass traditional antivirus products, including phishing emails, exploits, and social engineering. A global survey* of 900 senior IT decision makers and security professionals uncovered that 73 percent of organizations were impacted by a security event in the past year. These attacks ranged from adware/spyware and phishing attacks, to insider data breaches, and even nation-state attacks.
Your business needs to identify and stop all types of threats—viruses, malware, Trojans, ransomware, and increasingly sophisticated cyberthreats, including file-less attacks.


* Osterman Research, "True Cost of Cybercrime" report, Aug. 2018
Critical requirements for effective protection
Multi-layered security
In order to combat cyberthreats, businesses need to apply layers of protection and detection technologies that span the pre-delivery, pre-execution, and post-execution phases of the attack kill chain. And while it's tempting to combine technologies from different security vendors to solve the problem, this can lead to further gaps in your security posture. The solutions are not integrated, require separate security policies, and they are unable to share threat context.
Malwarebytes' Multi-Vector Protection integrates multiple static and dynamic detection and protection technologies in a single managed solution to mount an effective defense against advanced cyberthreats. This allows us to block malware from executing on your endpoints, but also stops them from getting deployed onto your systems in the first place.
Thorough remediation of infections
Looking beyond threat prevention, your business needs to remediate detected threats after an attack. Most endpoint security solutions are unable to comprehensively clean up an infected or compromised endpoint.
---
In addition to real-time Multi-Vector Protection layers, Malwarebytes leverages our proprietary Linking Engine technology to thoroughly remove the primary threat payload along with detecting and removing dynamic and related threat artifacts from the endpoint. Malwarebytes uses our globally-trusted remediation to return your endpoints to a truly healthy state—without impacting the end user.
Effortless management
Not only does your security solution have to be highly effective at stopping cyberthreats—it must be easy to deploy, easy to manage, and provide granular security policies that reflect your organization's unique requirements.
Malwarebytes delivers reliable security while reducing complexity. This is accomplished with a single endpoint agent that is centrally deployed and managed across all of your business endpoints using a cloud-based management console. This helps eliminate the need for additional dedicated security staff or product-specific experts. Fine-grained security policies enable your team to apply default or customized controls across your networked endpoints.
Protect your business needs
Malwarebytes Endpoint Protection keeps your business endpoints reliably safe from advanced cyberattacks using Multi-Vector Protection with static and dynamic detection techniques. It also integrates thorough and effective remediation with proprietary Linking Engine technology.