Malwarebytes introduces ThreatDown – security that overpowers threats, not IT
UPLEVEL YOUR ENDPOINT SECURITY
Replace multiple outdated tools with a single, next-generation cybersecurity platform that protects and fortifies your laptops, servers and mobile devices against the latest threats.
#1 Endpoint Security Solution
Malwarebytes
Symantec
Bitdefender
Microsoft
Avast
ESET
Avira
Trend Micro
MRG-Effitas Results
360 Assesment
Level 1 Certified
Exploit
Certified
Online Banking Certified
Ransomware
Certified
"Malwarebytes's results underscore the effectiveness and importance of leveraging machine-learning driven processes to combat novel forms of malware and 
prevent false positives
."
-MRG Effitas
#1 Endpoint Protection Suite on G2
"Best endpoint protection!"
Top of Gartner
Peer Insights
5 stars
"Powerful, easy to manage security product backed by exceptional support & service."

ThreatDown, powered by Malwarebytes
All-in-one endpoint security portfolio that combines 21 layers of protection, threat intelligence and human expertise in an easy-to-use solution, to secure organizations without requiring an army of IT staff from the latest threats including ransomware, malware, viruses and other attacks.
Pre- and post-execution protection immediately stops threats at every stage of the attack cycle.
1. Anti-Ransomware Protection
2. Malware Scans
3. Anti-Exploit Protection
4. Web Protection
5. Brute Force Protection
6. Anti-tampering
7. TI/CT Proactive Threat Hunting*
AI, ML and signature technologies detect and interrupt payload delivery before malicious actions can be performed.
8. Anomaly Detection
9. Ransomware Detection
10. AI-Based Detection for Zero Day Attacks
11. Living-Off-The-Land Attack Detection
12. Retrospective Threat Hunting*
Human-led investigation coupled with powerful EDR technology identifies and remediates advanced and persistent threats.
13. Alert Investigation & Validation*
14. Fileless IOCs Investigation*
15. Auto Remediation (Quarantine)
16. Expert Remediation (Analyst)*
17. Isolation (Network, Process, Desktop)
18. Suspicious File Analysis (Cloud Sandbox)*
19. Active Response Shell
Patented Linking Engine completely removes all malware traces, artifacts and configuration changes, to prevent ransomware reinfection.
20. Ransomware Rollback
21. Complete Artifact Removal
22. Remediation Guidance*
*Feature includes human experience as part of our MDR product
TI/CT: Threat Intelligence, Community Threats, IOCs: Indicators of Compromise, LER: Linked Engine Remediation, RDP: Remote Desktop Protocol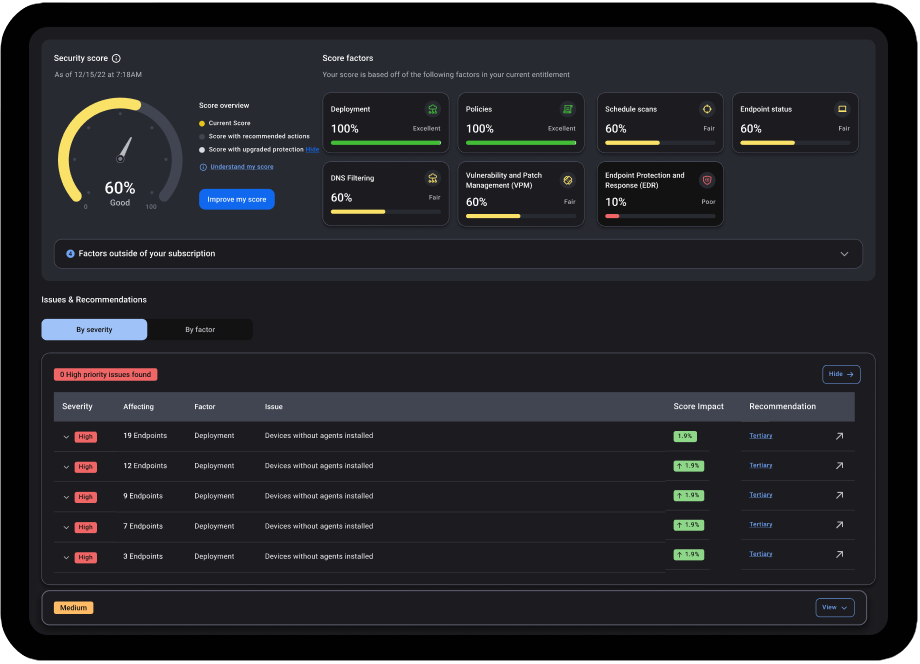 Bring Your Threat Levels Down with Security Advisor
Visualize and optimize your security posture in just minutes.
At-a-glance security score
Issue prioritization
Instant advice & action
Detect earlier. Prevent more.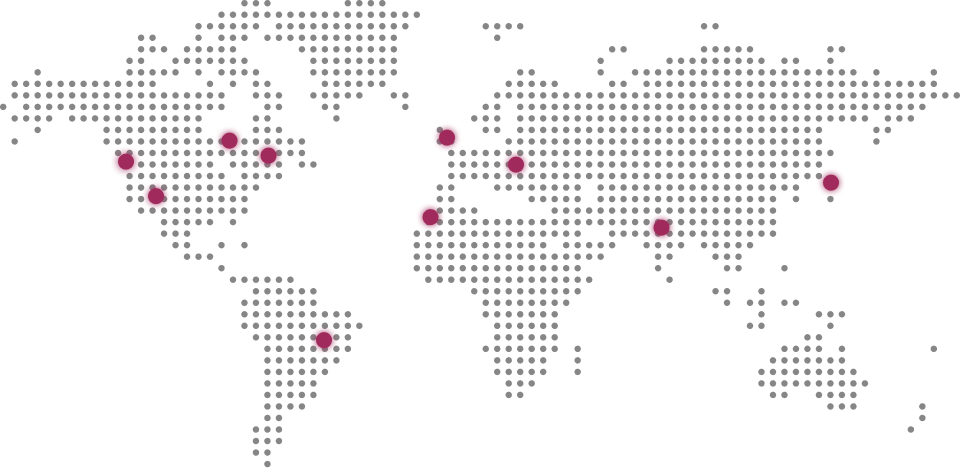 When all else fails,
ThreatDown prevails
Watch live as our software detects things other programs have overlooked.