How it works
The Basic tier of the Techbench program is free for all computer repair shop owners. With margins up to 25 percent, and a 15-day trial of the Malwarebytes Toolset, it's a risk-free way to see if the Techbench program is right for you. If you're ready to step up, apply to the Advanced tier and start seeing margins up to 72 percent. The Advanced tier also includes full access to all 18 portable tools in the Malwarebytes Toolset, along with 25 licenses for resale at no extra charge.
A reseller program that simplifies sales
Make back your investment in a few service calls
On average, members of the Techbench Advanced program make $40 per license sold by bundling software and services. Most of our Advanced members see a return on investment within a week of becoming a partner
Get 25 free licenses to start (a $1,000+ value)
When you join our Advanced program, you start with 25 Malwarebytes Premium licenses to resell, so it's easy to come out ahead. After that, your discount on licenses scales with your business, with margins as high as 72%.
Gain early access to cutting edge software
Techbench Advanced members can be the first to test drive beta versions of upcoming software. Fix issues using the latest in cybersecurity technology and offer your customers services they can't get anywhere else.
A toolset that simplifies repairs
Scan for malware without installing anything
The entire Malwarebytes Toolset is portable, and every tool works offline. This means there's no need to download or install anything on a customer's computer, just plug in your USB stick and start scanning. Bring 18 tools with you on a single flash drive and start malware scans up to 5 times faster.
Analyze Windows machines 43.5x faster
The Malwarebytes Toolset's Issue Scanner can identify a range of hardware and software issues in as little as ten seconds. To perform all of these checks manually, it would take you more than seven minutes. Speed up your repairs and identify hidden problems.
Access 18 portable tools in one place
The Malwarebytes Toolset puts software like AdwCleaner, anti-bundleware, and breach remediation in one convenient place. You can even integrate your own tools. Run malware scans on Windows and Mac machines with your choice of a dashboard or a command line interface (CLI). Streamline your workflow and stop jumping between programs.
Want to read more about the program?
What our partners are saying
Nathan Drager

Owner of Quantum PC Services
"Our bottom line is up, our clients love Malwarebytes, and the Toolset is moving computers off my workbench faster."

READ THE CASE STUDY
Lori Tisinai



President of Computer Concepts USA

"Our bottom line is up, our clients love Malwarebytes, and the Toolset is moving computers off my workbench faster."

READ THE CASE STUDY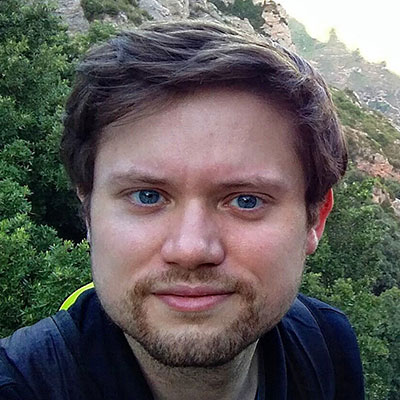 Devon Bertholf



Owner of DCB Technology

"Our bottom line is up, our clients love Malwarebytes, and the Toolset is moving computers off my workbench faster."

ROI IN 2.5 DAYS
* Based on 3 service calls per day
400-500% RETURNS
* Based on software + service cost of $60
2000+ Partners
Program Details
20-25% Margins (based on volume)
Free 15-day trial of the Malwarebytes Toolset
5 Malwarebytes licenses for Windows, Mac, or Android (not for resale)
Access to a dedicated forum for repair shops
Free sales and marketing resources
Techbench Program
ADVANCED
40-72% Margins (based on volume)
Malwarebytes Toolset, including:

Portable Malware Scanner
Anti-bundleware

5 Malwarebytes licenses for Windows, Mac, or Android (not for resale)
25 resellable Malwarebytes Premium licenses ($1,000+ value) for signing up
Dedicated phone and email support from your account manager
Early access to new products
Access to a dedicated forum for repair shops
Free sales and marketing resources