Stop application-based
threats before they
happen
Threat actors can embed malicious code in seemingly legitimate applications, which end users then innocently execute on their endpoints – and as simple as that – the bad guys are in. Our Application Block module extends our cloud-based security platform, blocking applications that may welcome risk or decrease productivity so that you can better protect end users.
Enhance application security without
adding complexity
Cybercriminals never stop looking for new ways to hide malicious code they can use to creep into your network and accomplish nefarious goals. Just because they can. Whatever their end goal, your goal remains the same: to protect your business and reputation. And to do so, you need layered security measures to lock the network doors that cybercriminals use to sneak in. ThreatDown Application block empowers you to easily block applications that are known threats or simply unneeded in the workplace.
Why ThreatDown Application Block?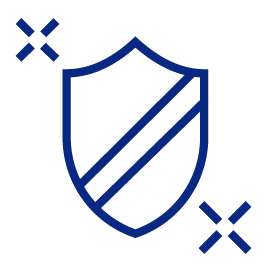 Improves application security 
Increase cybersecurity (while minimizing its management complexity) by reducing the threat of cyberattacks via at-risk applications, a primary attack vector. 
Secure applications with Application Block. Applications that have been blacklisted cannot run (or launch) on endpoints, significantly reducing the odds that cybercriminals will exploit those blocked applications and use them to introduce malware.
Satisfy compliance regulations
Reduce the risk of incurring fines (or facing criminal charges) for failing to comply with data protection regulations such as GDPR, CIPA, or HIPAA. Application Block empowers you with the ability to log application-blocking activity. 
With Application Block, you can view and save reports which can use to confirm compliance with data regulations, satisfy governance expectations, or meet cyber insurance requirements.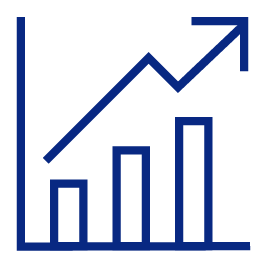 Encourages productivity
Employees know they shouldn't be playing games or using their work computers for personal endeavors, but that doesn't mean they're following those rules.
Application Block is not only useful for increasing security by preventing users from launching unsafe, untrusted, or vulnerable applications. You can also use this Nebula module to encourage employee productivity by blocking applications that are not for business purposes, thereby preventing these time-wasting distractions.
Extend your investment
Extend your investment in ThreatDown by activating Application Block in Nebula, the security platform you already use to manage layered endpoint protection backed by industry-leading remediation.
When using Application Block in conjunction with our Vulnerability module, Application block becomes even more powerful against application security vulnerabilities. Vulnerability detects which applications on installed on endpoints currently pose a risk. If a patch is not available, you can easily block the vulnerable application until a patch is available and it is again safe for use.

ThreatDown MDR service
protects your business and
responds to incidents 24×7—so
you don't have to
ThreatDown Managed Detection and Response (MDR) provides powerful and affordable threat detection and remediation services with rapid set-up and 24×7 monitoring and investigations. Our top-tier MDR Analysts protect your organization from cyberthreats through accelerated threat detection and response to incidents—allowing you to focus on growing your business.
Not a current customer?
Help prevent infections while delivering safer, more productive web access
in the same platform trusted for effective remediation. Our DNS Filtering
module extends your ThreatDown EDR, EP, IR or server solutions to
enhance your threat prevention initiatives.
Start your journey today!
More ThreatDown solutions