ThreatDown Incident Response is the trusted standard in automated endpoint remediation. The solution bolsters your enterprise cyber resilience and incident response process by compressing response times with fast and complete remediation.
With our automated approach, you gain greater operational efficiency that saves analyst resource time, preserves user productivity, and improves your enterprise security posture.
Compress your response times
Get the trusted standard in automated endpoint remediation that lets you eradicate threats with compressed response time and complete breach remediation
Orchestrate across your
security investments
Our API provides integration opportunities across your security stack to drive further automation and orchestration of your security processes.
Deploy the way you want
With the choice of a persistent or non-persistent agent, our flexible options let you deploy according to your endpoint strategy.
Extensive technology integrations to automate actions across your SOC investments
Cyber resilience relies on security systems that work together. Our integration-ready API lets you share intelligence and automate actions across your solutions to accelerate your SOC processes with faster actions that protect and respond to attacks as they occur.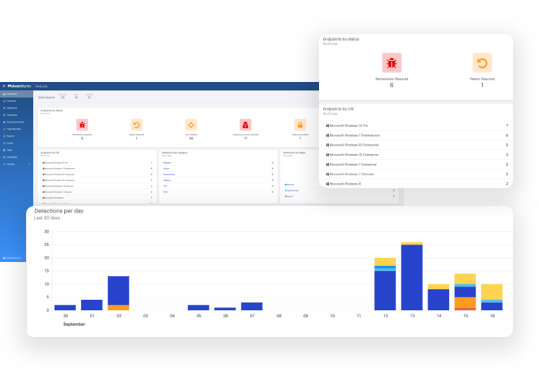 Built in the cloud to simplify
endpoint response across your
distributed locations and
dispersed workforce
Built in the cloud, our Nebula platform readily scales and provides consolidated threat incident response visibility across all geographically distributed endpoints.
ThreatDown MDR service
protects your business and
responds to incidents 24×7—so
you don't have to
ThreatDown Managed Detection and Response (MDR) provides powerful and affordable threat detection and remediation services with rapid set-up and 24×7 monitoring and investigations. Our top-tier MDR Analysts protect your organization from cyberthreats through accelerated threat detection and response to incidents—allowing you to focus on growing your business.