Streamline endpoint management
and protection
Fully leverage Malwarebytes OneView best-in-class endpoint security and management functionality—directly from your Datto tools. The Datto integrations let managed service providers (MSPs) manage customer endpoints, license subscriptions, reporting, and other OneView work streams all from within Datto consoles.
Hosted integration, no code to maintain
Increases ROI of your Datto investment
Ever-evolving set of security features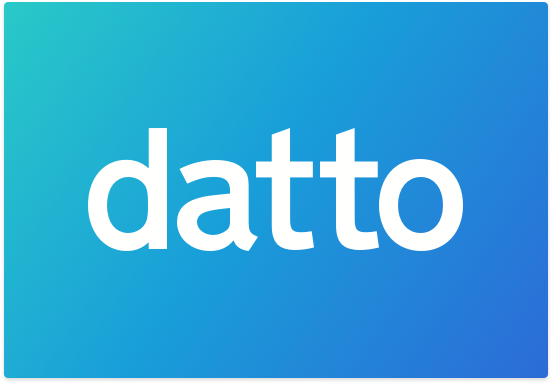 Datto RMM integration
The Malwarebytes integration with Datto RMM console makes it fast and easy to deploy and, if required, remove the OneView agent from your client endpoints. Within the Datto RMM console, you also gain visibility into the 'update status' of threat definition libraries for each endpoint, making it simple to ensure they're up to date and providing your customers with maximum malware protection.
Simplified and automated deployment
Automatically install Malwarebytes OneView agent on new endpoints managed by Datto RMM.
Immediate protection
OneView agent's default security settings and controls provide immediate endpoint protection.
Endpoint status monitoring
View endpoint installation and threat library update statuses in the Datto RMM console.
Benefits
Rapid time to securing new endpoints
Reduce manual security processes
Increase value from your Datto investment
Autotask PSA integration
Malwarebytes integration with Autotask PSA, an award-winning professional service automation (PSA) tool, helps MSPs consolidate billing, sales, customer management, and more across their IT and security tools into a single platform.
Reduced manual effort
Automatically detects attacks, generates support tickets, captures endpoint information, and shares with Autotask PSA
Enhanced visibility
Displays OS version, IP address, MAC address, protection service version, installation date, policy, and last known user.
Automated billing and customer data syncing
Malwarebytes seats are automatically billed and license usage is synced with Autotask PSA agreement additions.
Benefits
Reduces manual billing efforts
Automatically keeps customer data in sync
Grants full visibility into endpoint status
Success with the Malwarebytes Premier Partner Program
The Malwarebytes Premier Partner Program provides a powerful framework for you to meet the security needs of your customers. Malwarebytes is fully invested in our MSP partnerships. We strive to ensure you have access to the resources to expand your service and increase your revenue, including:
Monthly usage/utility pricing
Co-marketing and go-to-market support
Technical training and support
On-demand resources, and more