URGENT:
Malwarebytes mimic site '
Malwarebiter(dot)com'
hosts fake anti-malware product and spreads malware.
ACTION:
Do NOT visit '
Malwarebiter(dot)com
' unless you are using a secured environment (i.e. Virtual Machine or Sandbox)
DETAILS:
A product known as 'Malwarebiter' is being advertised as the 'Worlds Greatest Anti-Malware Software' is actually fake Anti-Malware software that detects legitimate files as malware (i.e. False Positives) and fails to detect any real malware.
In addition, the website for 'Malwarebiter Anti-Malware' spread Zeus Trojan malware via a Java or PDF drive-by exploit and it is not advised to visit this site unless you are using a secured environment such as a sandbox application or virtual machine.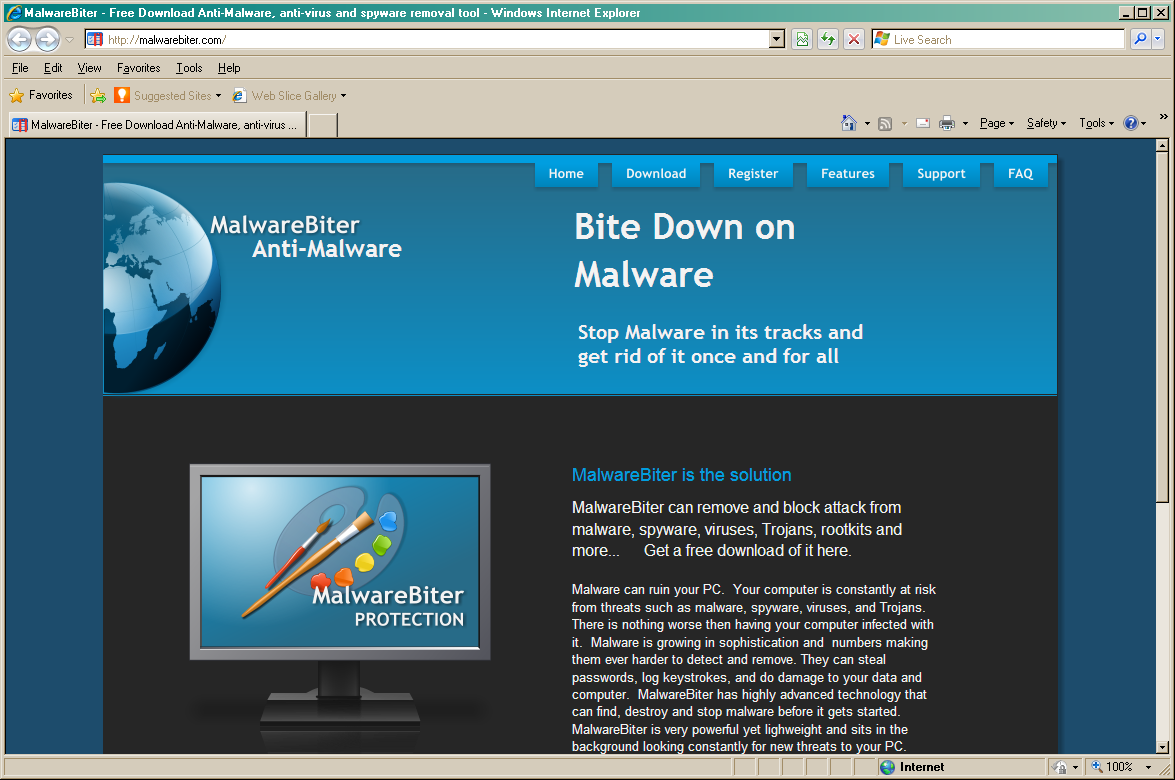 The current detection ratio for a single sample of the downloaded malware, according to VirusTotal, is 6/46:
Click the image to see the full VirusTotal scan.
Currently all malware being used in these exploit attacks are detected by Malwarebytes Anti-Malware scans with up-to-date definitions as Spyware.Zbot.ED.
We will soon be posting an in-depth report on this threat so stay tuned and stay safe!