The World Cup will soon be drawing to a close, but that doesn't mean spammers are holding fire.
Here's a missive from "FIFA Survey Rewards", with the title "FIFA Survey Winner". The content reads as follows:
2014 FIFA World Cup Brazil

The FIFA World Cup is the biggest single-event sporting competition in the world and is contested by the senior men's national teams from the 208 Member Associations of FIFA. The competition has been played every four years since the inaugural tournament in 1930. Do you Watch the World Cup? Has Your Team Been Knocked out? Who Do You Want To Win? Complete the Survey and Claim Your Gift Card!
Clicking the link will send you to the following website which is titled – you guessed it – "2014 FIFA World Cup Survey":
"Dear Internet user,

Congratulations! You have won access to the consumer rewards program. We as that you first participate in a quick 30 second survey"
After answering some generic football themed questions, the site presents the user with a selection of "limited special offers" to choose from.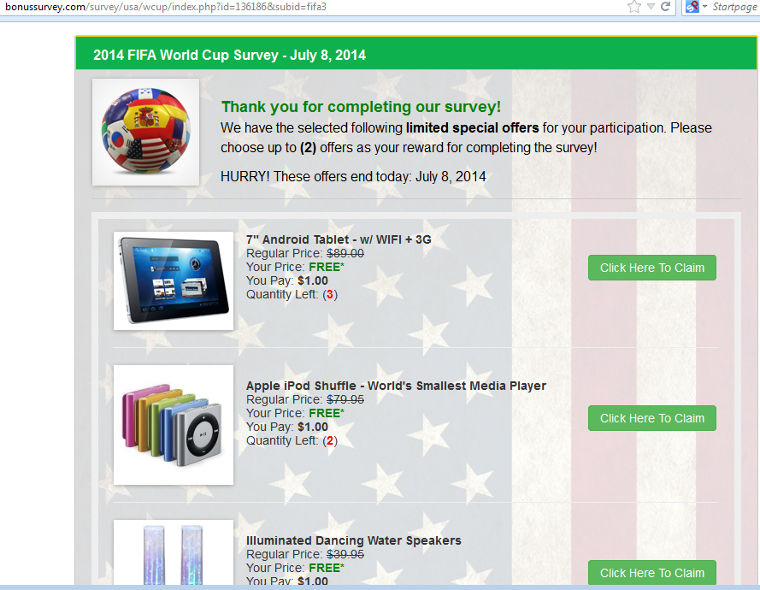 Some of them are paid sign-ups for Android Tablets:
Some of them are muscle building…uh…things?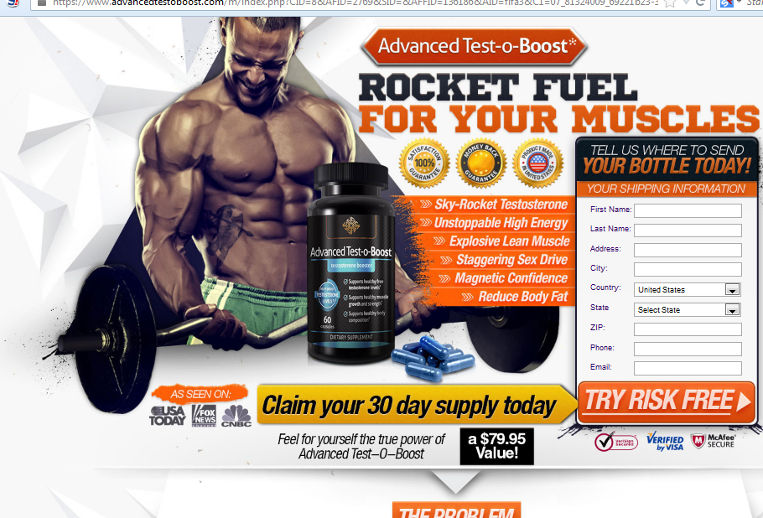 As you can see, none of the above have anything to do with gift cards (or even the World Cup). I suppose the chap with the muscles is a bit sporty, but I doubt he could run for 90 minutes lugging those arms around.
Previously in World Cup land, we've seen 419 scams, attempts on Twitter and Instagram to harvest EA Origin accounts and streaming sites leading to surveys.
What else will we see before the final whistle?
Christopher Boyd