…and by this, we mean sites like searchcheat[DOT]com.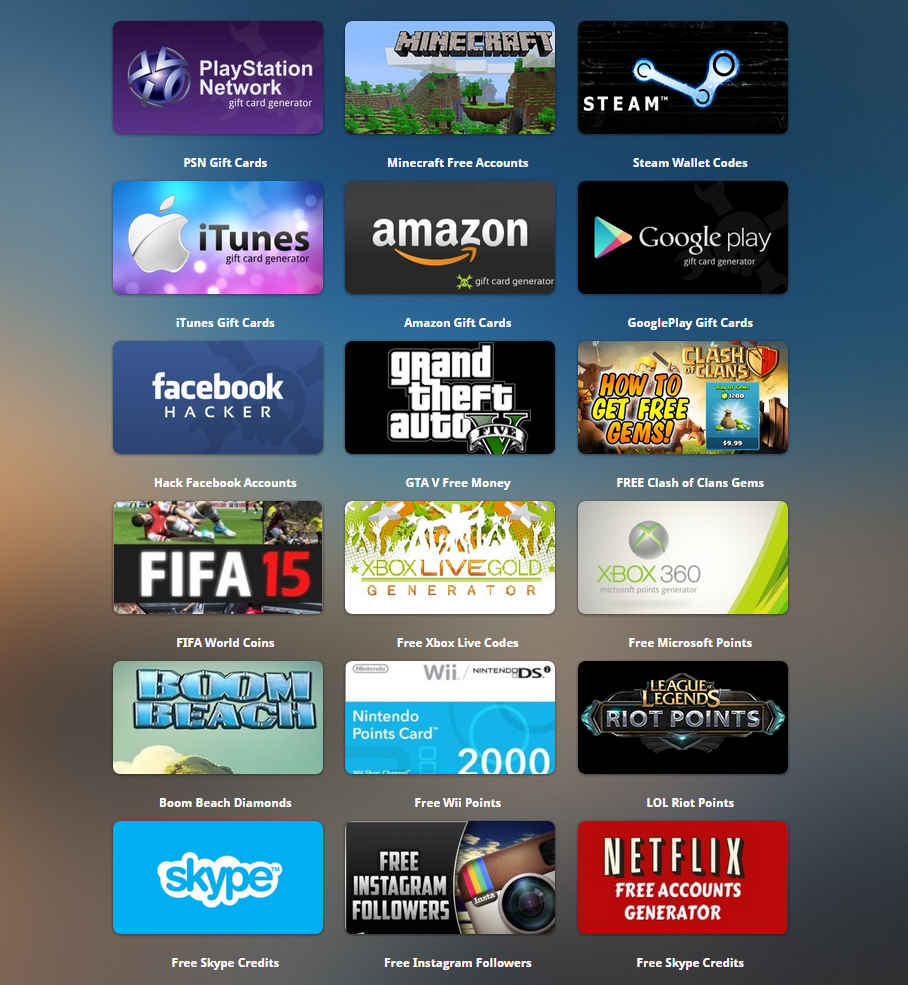 click to enlarge
From free codes, points, and credits for your favorite online services like Steam, Amazon, iTunes, Skype, and Netflix, no doubt the above site is doing its best to cater to all and sundry, even provide opportunities to hack Facebook accounts and increase Instagram followers.
Picking any of the 10+ options offered results in survey scams. Some of these choices direct users to a different domain or require more info (usually an email address) or specify certain values from the user as part of the ploy, like how many diamonds would he/she want to be added to their game or how many followers he/she wants to gain.
The amount of hoop-jumping these scammers want users to do is expected, but remember that the end result is the same: users don't get what was promised to them.
Below, we have captured screenshots of these survey scams to show you:
We also found other sites similar to searchcheat[DOT]com, which we implore you, dear Reader, to avoid visiting and sharing. They are as follows:
Under the IP address, 192[DOT]95[DOT]42[DOT]205

allsgamino[DOT]info (VT score)
deluxecheat[DOT]com (VT score)
gurucheats[DOT]com (VT score)
pew-gifts[DOT]info – redirects to gurucheats[DOT]com
cardsfree[DOT]net (VT score)
ssundee[DOT]info – redirects to gurucheats[DOT]com
cardsfree[DOT]co (VT score)
freecodes[DOT]co (VT score)
rarecheats[DOT]com – redirects to cardsfree[DOT]net

Under the IP address, 37[DOT]46[DOT]124[DOT]84
Under the IP address, 79[DOT]96[DOT]145[DOT]251
We have reason to believe that URLs such the above are being "promoted" via popular video channels, such as YouTube. Here is a screenshot of a video with giftsforsubs[DOT]com in the description: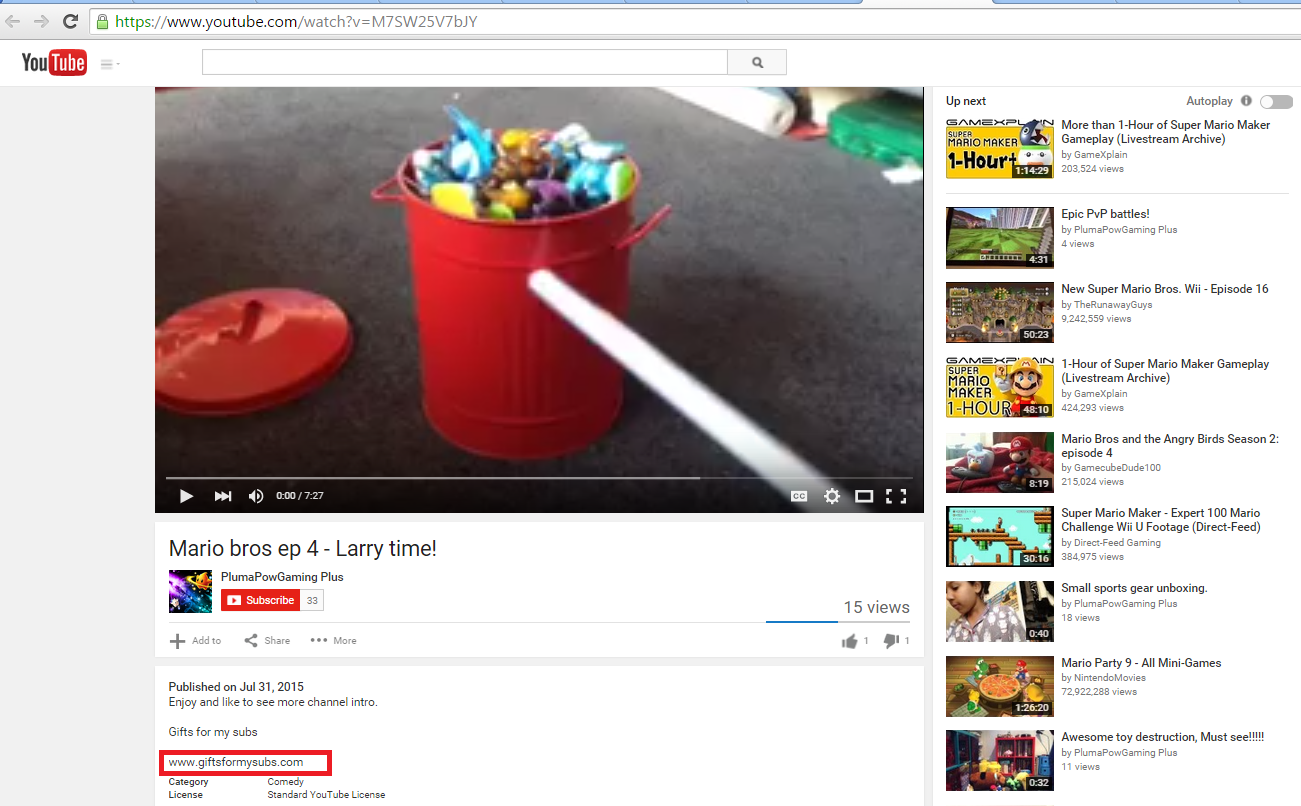 click to enlarge
Furthermore, a Google Plus post in May of 2015 from Irish YouTube artist, Seán William McLoughlin (who goes by the alias JackSepticEye), had revealed to his followers another way scammers can get them to unwarily click on scam links:
Here's a snippet of that post:
REMINDER: DO NOT CLICK LINKS IN THE COMMENTS! Some imposter [sic] channels pretending to be me will end up replying to this message when it hits 500 replies saying that they're me and to only trust them saying that they have gifts for "my subs". IT IS NOT ME, they are scammers trying to trick you. I will never post links in the comments so avoid them at all costs, even if it looks like me, it's not
It shouldn't come as a surprise to video subscribers and fans, especially those numbering by the hundreds of thousands, to be targeted and nudged to click generally dodgy links. After all, scammers are also drawn to large crowds because that's where the money is. That said, users must exercise utmost caution when dealing with links on comments and on profiles. We think that it is also important for Internet personalities to be constantly communicate with their followers regarding fishy links and other potentially harmful content that are posted publicly by shady characters to their channels. Taking their cue from JackSepticEye may be a good place to start.
Lastly, please blacklist the URLs above if you don't have software that can do that for you.
Other related post(s):
Jovi Umawing