Hi everyone! Some of you may have already noticed, but I personally wanted to announce a design refresh here at Malwarebytes with our new company logo seen above along with our redesigned website.
Today, we are also announcing our Malwarebytes Breach Remediation solution that radically accelerates the ability for enterprises to remove advanced threats from their endpoints. Traditional breach remediation involves an incident responder running to each computer to put out cyber fires, one at a time. Three hours later the same security team member runs to put out another fire. This is inefficient and hasn't evolved for decades.
With Malwarebytes Breach Remediation, we are creating an automated sprinkler system that enables the whole enterprise to put out fires as they appear across thousands of endpoints.
As we continue to create innovative solutions and to grow exponentially as a company, now was the perfect time to introduce a brand new logo and website as it aligned perfectly with the introduction of Malwarebytes Breach Remediation and our company's move from our downtown San Jose office to our new pad in Santa Clara.
We loved our previous logo, but similar to our flagship product Malwarebytes Anti-Malware with its simple one-click scan and malware removal button, a simple and clean logo and website better represent what we as a company want to accomplish – a malware free existence for all.
A lot of consideration went into the new logo and we feel the new logo is simplified for better recognition and easy implementation into our products, cool swag for giveaways and looks great on the side of our new headquarters here in Santa Clara: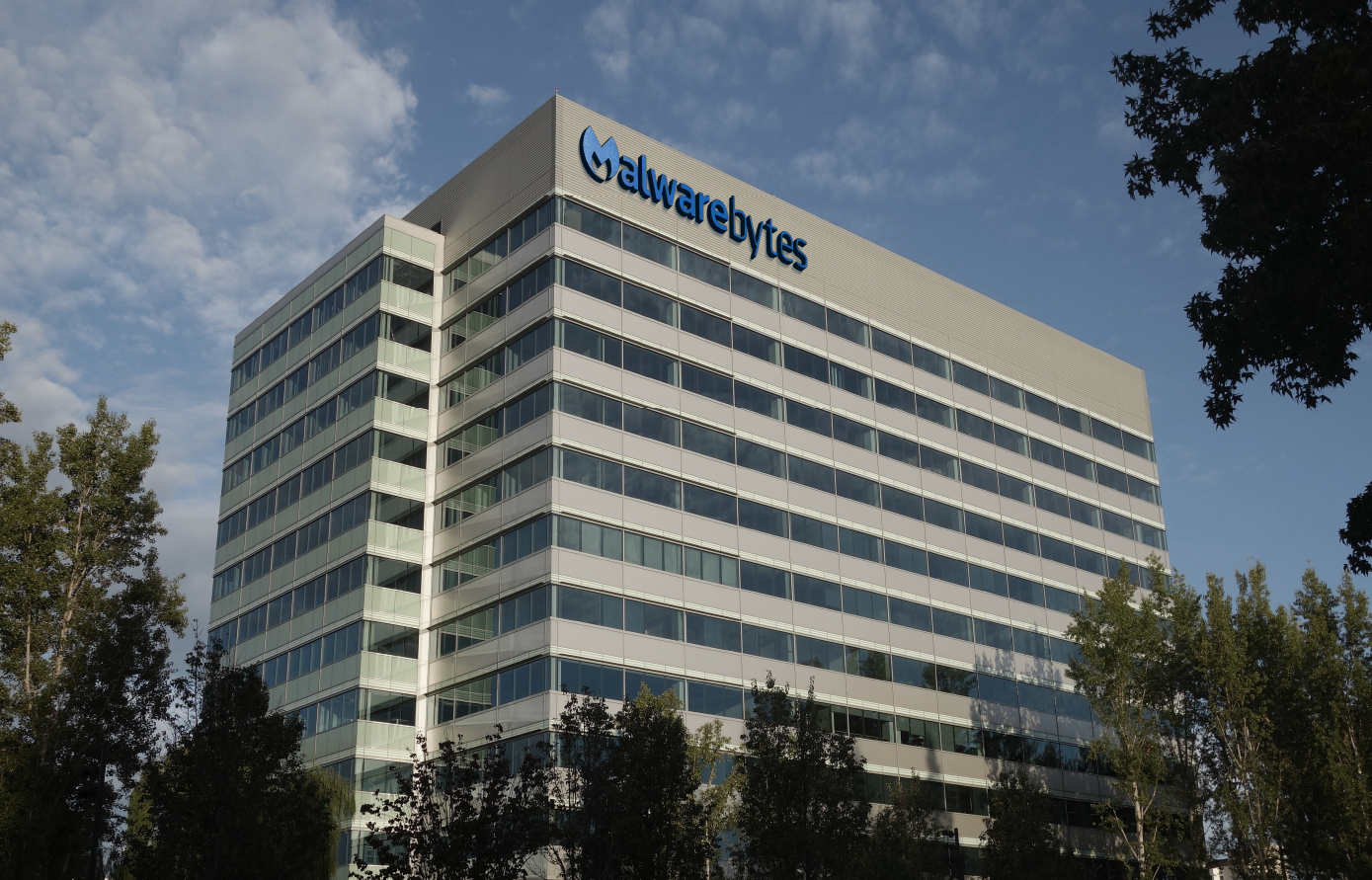 I'd like to give a huge shout out to our design team, our web developers, and the rest of the marketing team for their hard work on a great design for our logo and new website.
Below you'll see some of the thought process that went into it:
You might not see the new logo used in our products for a few weeks, but rest assured, it's coming soon. And we're all extremely excited.
There's lots of great stuff going on at Malwarebytes, like the introduction of our Malwarebytes Breach Remediation solution, the recent $50 million we raised from Fidelity as well as the new beta of our Malwarebytes Anti-Ransomware.
Thank you for all of your ongoing support.