Bundle our best products and save
Secure your devices with our smart antivirus bundles. Enjoy up to 4x faster web browsing while protecting your online privacy with our next-gen VPN.
The Malwarebytes Premium + Privacy VPN bundle includes:
Malwarebytes Premium
Smarter than your average antivirus. Finds threats on 40% of devices that already have another antivirus installed, and crushes them.
Malwarebytes Browser Guard
A browser extension for a faster, safer, and more private browsing experience.
Malwarebytes Privacy VPN
A next-gen VPN to protect your online privacy with speeds faster than traditional VPNs.
Trusted by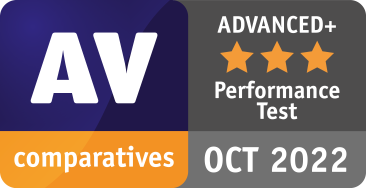 MALWAREBYTES
PREMIUM
MALWAREBYTES
BROWSER GUARD
MALWAREBYTES
PRIVACY
See what our customers
have to say
Malwarebytes Premium
Top class security
"Malwarebytes Premium gives me confidence that my devices are completely secure. So important with cybercrime becoming more and more of a threat."
Browser Guard
Like a whole new system
"I am totally impressed with Browser Guard. My Chrome browser sped up exponentially! I can't believe how many ads and garbage it blocks. I wish I had it installed sooner."
Malwarebytes Privacy
Safe and secure
"I get to surf the web with privacy. Smooth, no delay and many locations to choose from."
Choose from 1, 3, or 5 devices
Includes the following products
Malwarebytes
Premium 
24/7 real-time protection against emerging threats without slowing you down
Advanced antivirus, anti-malware, anti-spyware & more
Malicious links/websites & phishing protection*
Ransomware, zero-day exploits, brute force and uninstall protection*

*Windows only
Malwarebytes Browser Guard 
Removes annoying ads that follow you around
Blocks third-party ad trackers that collect your data
Helps protect against tech support and online scams
Blocks malicious web pages, stops in-browser cryptojackers
Malwarebytes Privacy 
Next-gen, no-log VPN to protect your online digital footprint
Secure public WiFi connections
One-click, intuitive UI to manage your online privacy
500+ servers in 40+ countries
FAQ
Can I get Malwarebytes Premium + Privacy VPN for free?
What is included with the Malwarebytes Premium + Privacy VPN bundle?
How does Malwarebytes Premium + Privacy VPN work?
Can I get Malwarebytes Premium + Privacy VPN bundle for free?
What operating systems are supported with the Malwarebytes Premium + Privacy VPN Bundle?
What is Malwarebytes Browser Guard?
Can I mix and match the devices activated with my Malwarebytes subscription?
I am already a Malwarebytes Premium subscriber; how can I upgrade my current subscription? What would be the cost?
Tech Specs
SOFTWARE REQUIREMENTS

Chrome, Edge, Firefox, Safari

Active internet connection is required for real-time protection and product updates.
LANGUAGES SUPPORTED
English, German, Spanish, French, Italian, Polish, Dutch, Portuguese (Brazil), Portuguese (Portugal), Russian