Personal Device Protection
You might also be interested in:
Privacy VPN
A next-gen VPN to protect your online privacy- faster than traditional VPNs. For Windows, Mac, iOS, and Android.

Learn more about VPN >
Browser Guard
A browser extension for a faster, safer, and more private browsing experience.


Download for Chrome, Edge and Firefox >


Trusted by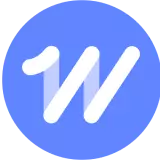 Business endpoint and server protection
For teams
Malwarebytes for Teams protects against malware, ransomware, viruses, hackers, and other established and emerging cyberthreats at a price any growing business can afford.
Endpoint Protection (EP)
Protects endpoints and servers against cyberattacks with a multi-layered approach that leverages static and dynamic techniques at every stage of the attack chain.
Endpoint Detection and Response(EDR)
Integrates protection with endpoint detection and response (EDR) capabilities via a single agent to eliminate complexity. We don't just alert. We fix it.
Frequently asked questions
What are the symptoms of viruses and malware?
Is malware slowing down my computer?
How do I get rid of malware and viruses?
Is malware slowing down my computer?