Effective and easy security and online safety for all of your devices.
In-depth virus scanning that finds threats other software misses.
No slow downs since scans run invisibly in the background.
Safe and private online shopping and browsing with Privacy VPN.
Plans to fit your security needs
Free customer support
Catches threats that others don't
60-day money back guarantee
Available for these operating systems and browsers:
Explore our always-on protection
PREMIUM
Advanced, AI-powered digital security to find and crush hidden threats that traditional antivirus misses, all without hogging your system's resources.
PRIVACY VPN
Our VPN is like having your own personal, private Internet connection to protect your online privacy, shield your data even on public WiFi, and delivers speeds way faster than traditional VPNs.
Malwarebytes Free

Malwarebytes Premium

Cleans up an already infected computer

Stops malware that degrades device performance

X

Automatic device scans to protect you 24/7

X

Stops malicious websites and protects against phishing
X
Our simple, free device protection makes a virus-free existence accessible to everyone.
VIRUS REMOVAL
Manually scan and clean up your device after an infection with a virus.
ADWCLEANER
Gets rid of sneaky programs on your PC that slow you down and bombard you with ads. Windows only.
BROWSER GUARD
Blocks ads and scams in Chrome, Edge, Safari and Firefox for a cleaner, safer browsing experience.
Trusted by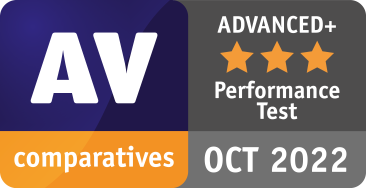 Additional resources
MALWAREBYTES LABS BLOG
Visit our blog to learn about the latest news in cybersecurity and tips on how to stay safe in a digital world.
REMEDIATION MAP
Watch in real-time as Malwarebytes stops cyberthreats across the world.
Frequently Asked Questions
What's the difference between Free and Premium products?
Can I mix and match the devices activated with my Malwarebytes subscription?
I am already a Malwarebytes Premium subscriber- how can I protect more devices?
I am already a Malwarebytes Premium subscriber- how can I upgrade my current subscription to Premium + Privacy VPN Bundle? What would be the cost?
What are the symptoms of virus or Malware infections?
Is Malwarebytes an antivirus?