Adware.Vidx/MacVX
Short bio
Adware.Vidx/MacVX is Malwarebytes' detection name for a family of browser extensions that posed as video-codecs for MacOS systems.
Type and source of infection
Adware.Vidx/MacVX is adware. Adware in general is software that displays unwanted advertising on your computer device. These extensions injected advertisements and caused redirects. Adware.Vidx/MacVX is usually installed by users who were tricked into thinking they needed an additional codec. These extensions were made available under several names.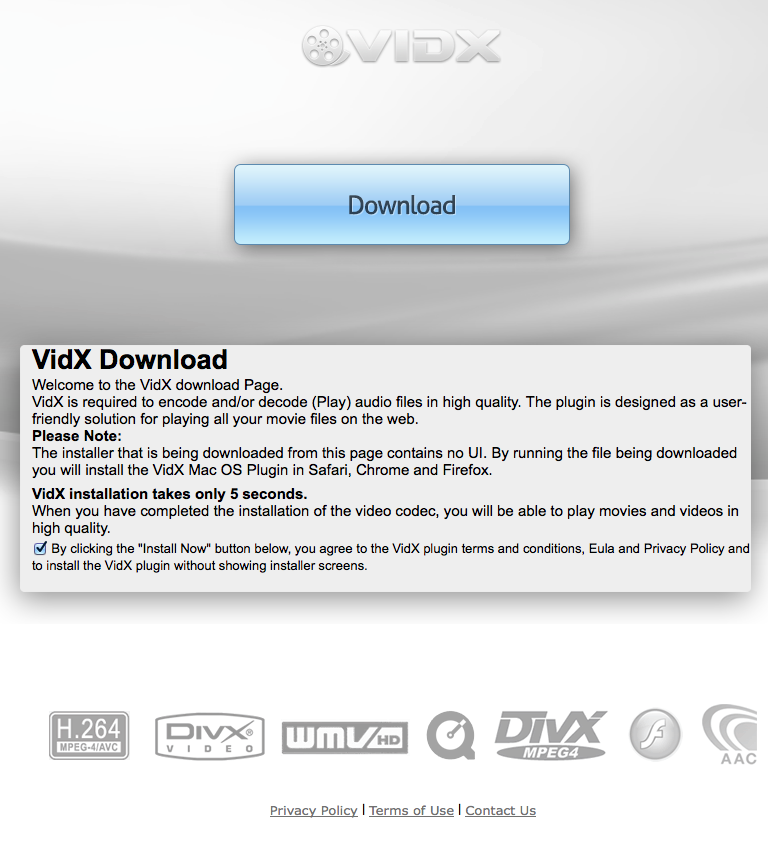 Aftermath
Usually uninstalling the extension will stop the unwanted advertisements. If you are unsure which extension is responsible, follow the instructions posted below under Remediation.
Protection
Malwarebytes for Mac detects and removes Adware.Vidx/MacVX.
Remediation
Malwarebytes for Mac will detect and remove the components of this malware.
Download and install the latest version of Malwarebytes for Mac.
Click the "Scan Now" button to perform a system scan.
If threats are detected during the scan, a count of detected threats is displayed. More detailed threat information is displayed after the scan completes.
Click "Confirm" to move the detected threats to Quarantaine.
If a restart is required to complete remediation of threats detected during a scan, you will be notified. When a restart is required, please remember to save all work before clicking "Restart".