Trojan.Monero
Short bio
Trojan.Monero is trojan software that may utilize PC resources of infected machines for the purposes of mining the digital currency Monero.
Symptoms
Trojan.Monero may run silently in the background and consume PC resources. This consumption may leave the PC in a near unusable state and may cause browser crashes, system instability, or poor performance. Users of infected machines may notice processes with high CPU consumption.
Type and source of infection
Trojan.Monero may be distributed using various methods. This software may be packaged with free online software, or could be disguised as a harmless program and distributed by email. Alternatively, this software may be installed by websites using software vulnerabilities. Infections that occur in this manner are usually silent and happen without user knowledge or consent.">
Protection
Malwarebytes protects users from the installation of Trojan.Monero.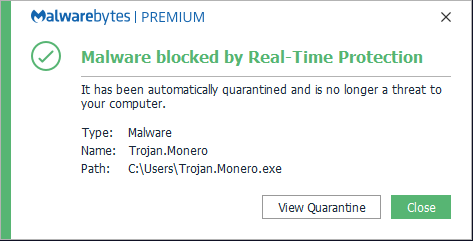 Home remediation
Malwarebytes can detect and remove Trojan.Monero without further user interaction.
Please download Malwarebytes to your desktop.
Double-click MBSetup.exe and follow the prompts to install the program.
When your Malwarebytes for Windows installation completes, the program opens to the Welcome to Malwarebytes screen.
Click on the Get startedbutton.
Click Scan to start a Threat Scan.
Click Quarantine to remove the found threats.
Reboot the system if prompted to complete the removal process.
Business remediation
How to remove Trojan.Monero with the Malwarebytes Nebula console
You can use the Malwarebytes Anti-Malware Nebula console to scan endpoints.
Nebula endpoint tasks menu
Choose the Scan + Quarantine option. Afterwards you can check the Detections page to see which threats were found.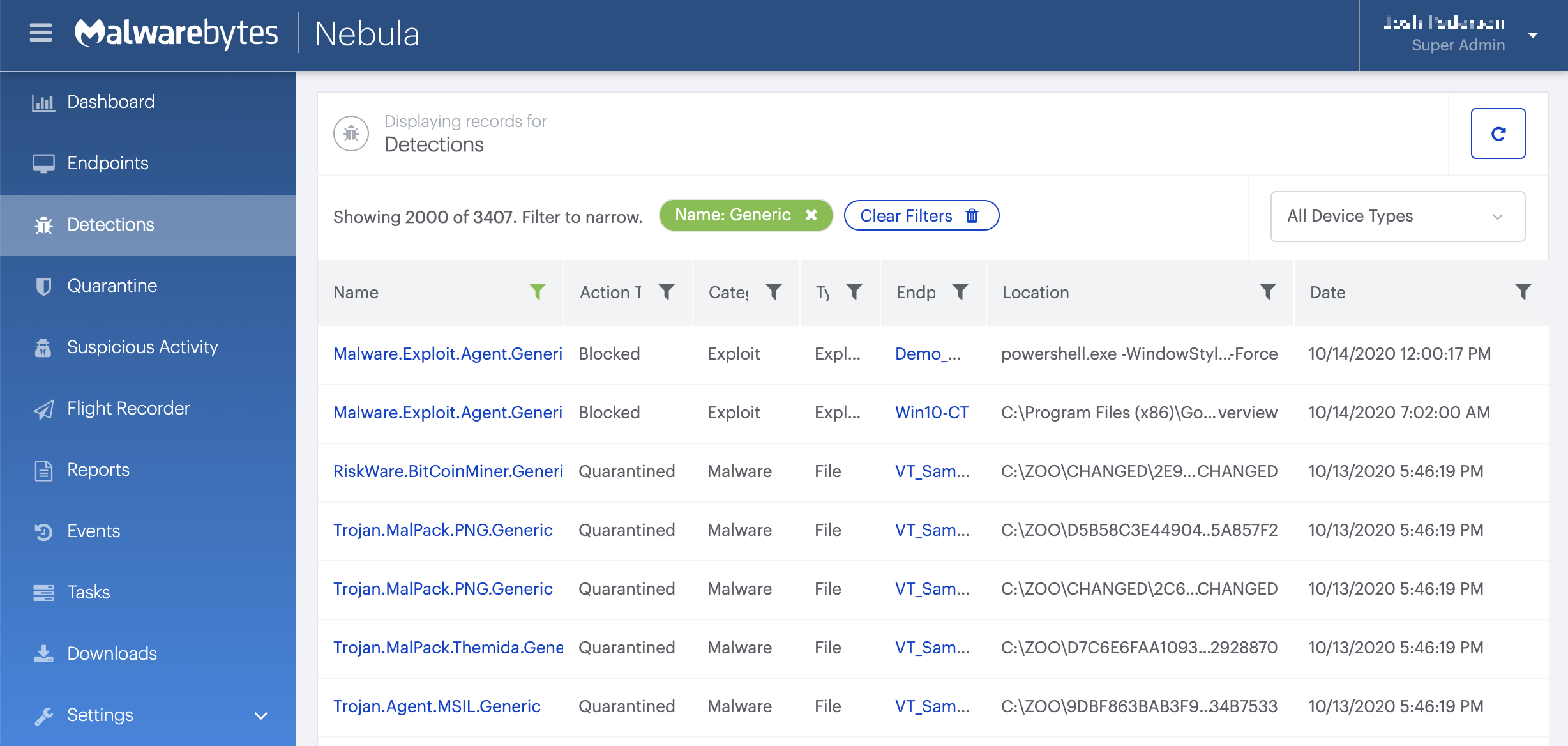 On the Quarantine page you can see which threats were quarantined and restore them if necessary.