We've seen some Instagram spam claiming to offer up a significant bump in follower numbers, using a site which claims it can top you up with anything from 17 to 9,998 people desperate to see your sandwich photographs. There's also a "Max" setting, which one hopes and assumes is either 9,999 or infinity. Tough call.
Here's the Instagram spam, which was posted to the comments of a National Geographic post which means it probably had a fair bit of visiblity, and the spam profile itself which currently has 10.4k followers:
Faintly hysterical all-caps spam:
OMG I'VE GAINED OVER 10K FOLLOWERS FROM THE LINK IN MY BIO YOU MUST TRY THIS OUT!! SUPER EASY RIGHT. YOU MUST TRY THIS OUT. SUPER EASY RIGHT. YOU'RE WELCOME
Text from the spam profile:
Click link in bio

Enter username (no password required)

Download and open free apps for 30 seconds

Done! Enjoy your 10k
2740(d0t)followlifts(dot)net/?s=gf
The website asks for a username, offers up a slider to select the number of followers and displays a bunch of comments underneath which describe how happy some users are as a result of their new-found sandwich liking influx.
After the Username has been entered, a rather nice looking "Command" box pops up in the middle of the screen as the site tries to convince you lots of followers are being added:
Once this finishes, you'll be forwarded on to a new site in the same Tab offering up a "PC to mobile free SMS messaging" extension:
What we end up with is a Toolbar, and some optional changes to your browser startpage. Users of Malwarebytes Anti-Malware will find that we detect all files related to this install as PUP.Optional.Mindspark.A and PUP.Optional.ASK.A: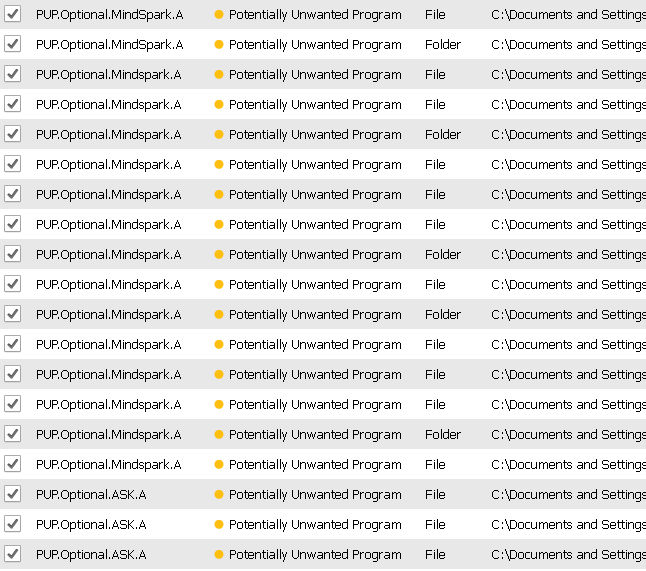 Regrettably, our Instagram follower count has not received the vast increase we hoped it would. No doubt our Ludwig sandwiches remain untouched, and our Nashville cats hope we use a different follower count booster.
Those cats are going to be waiting a very long time…
Christopher Boyd (Thanks Jovi)