Who would have thought the humble lunchbox could provoke a mad dash to download some software? For anybody playing the money-spinning Fallout Shelter on mobile devices, you may wish to think twice about grabbing a download which claims to give unlimited money and lunchboxes (awarded for completing objectives in the game which in turn gives the player unique items).
The download, offered up from certified-hacks(dot)com, is actually available from two download locations and unusually, neither are hidden behind surveys.
I know, I'm shocked too. Take a seat and a few deep breaths, that seemed to do the trick for me.
Here's the site in question: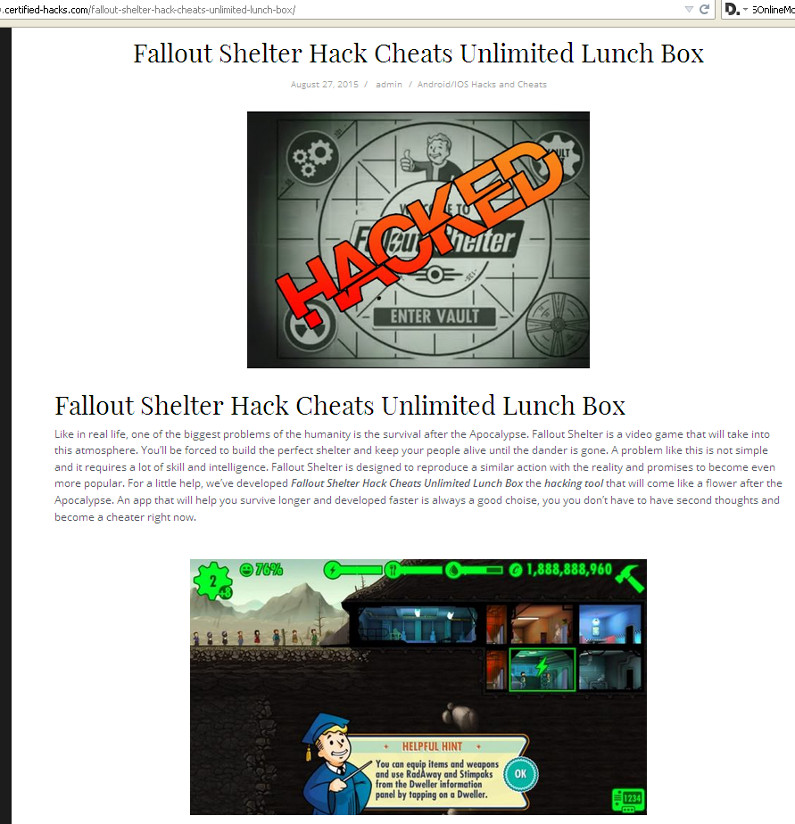 The main blurb on the page reads as follows:
For a little help, we've developed Fallout Shelter Hack Cheats Unlimited Lunch Box the hacking tool that will come like a flower after the apocalypse. An app that will help you survive linger and developed faster is always a good choice, you don't have to have second thoughts and become a cheater right now.
Well, that's one long string of "baffling".
If the download numbers are to be believed on the second download page, the file has so far been grabbed from that location more than 19,000+ times.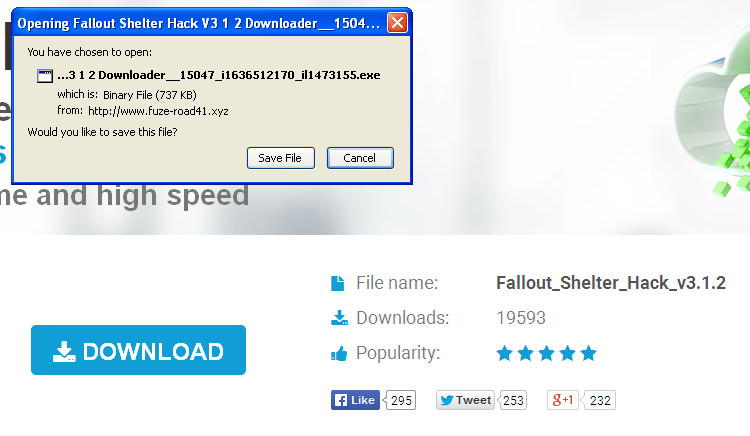 That's an awful lot of lunchboxes.
You're probably wondering whether or not you get what you expected at this point. After all, they simply gave you the program and didn't hide a non-existent executable behind a survey scam so everything is on the level so far, right? Well, unfortunately for anybody hoping for a quick way to win the game: no sandwiches for you. Installing one of the two files on offer gives you either an installer splash with no program name listed, or…uh…this: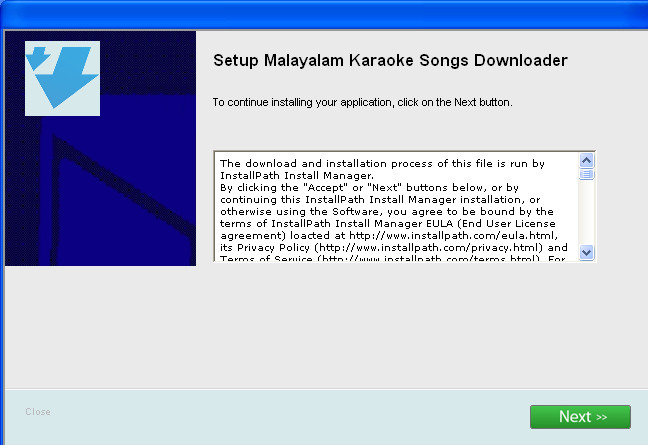 Setup Malayalam Karaoke Songs Downloader
Why, yes. Of course. That makes perfect sense.
Should you try to exit out of the install, you receive one last chance to grab something:
Are you sure?
You are about to exit the installation. Click OK to exit and install DownloadManagerModern including other optional programs
This is another example of a rather confusing exit routine first discussed back in July, and something which would no doubt cause some people a fair bit of trouble (especially if they're not paying attention).
Users of Malwarebytes Anti-Malware will find we detect this PUP as PUP.Optional.Amonetize.
As with so many supposed downloads, the lure of something for nothing is often too much to resist – and in this case, 19,000+ people are probably wondering where all the freebies went.
In the land of Fallout, it seems there's no such thing as a free lunch(box)…
Christopher Boyd