If you use text based authentication as an additional level of security for your Twitter account, you may be aware that this option will be reserved for paying Twitter Blue subscribers come mid-March. This post will explain how to enable app based authentication. We found it easier to do on our desktop, with the authenticator code on our phone.
Enabling app based 2 factor authentication
1. While logged in, navigate to Settings and Support > Settings and Privacy > Security and account access > Security > Two-factor authentication.
2. Click Authentication app and then enter your password. Click the Get started button.
2. You'll now see a QR code on the Link the app to your Twitter account page. Open your authenticator app and click the Scan a QR code option. Point your phone at the screen and the code will be scanned automatically. If it isn't, your app may require you to do this step manually. Click Next.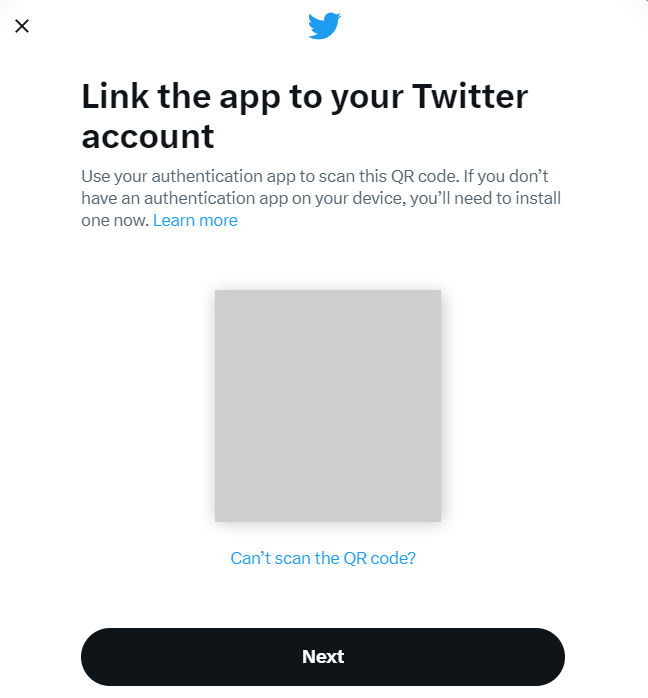 3. If the previous step worked, you'll see a 6 digit code being generated for Twitter in your authenticator app. Enter the code in the popup box on Twitter in order to link your account. If the code changes before you can enter it, don't worry. Just enter the fresh code. Make a note of the recovery code, which can be used to sign in if you lose your device or access to your authentication methods.
That's it! Your Twitter account is now more secure than it was.
A word of caution: you can still be phished despite using app based codes, as many phishing sites now ask for this information too. Stay safe out there!
---
We don't just report on threats—we remove them
Cybersecurity risks should never spread beyond a headline. Keep threats off your devices by downloading Malwarebytes today.