Coin mining is a key component for digital currencies like Bitcoin and Dogecoin. The mining creates new coins and helps keep them secure.
Malware authors have targeted the cryptocurrencies from different angles and one way is distributing 'miners' to unsuspecting users.
Android has had some reported occurrences of coin miners being distributed outside Google's Play Store, but now some have managed to make their way in.
Security Company Trend Micro has uncovered two apps containing code to mine Dogecoin, together having more than one million installs.
The apps aren't described as coin miners but as a song manager and shopping app.
Coin mining is resource intensive, so running on a mobile device could drain a battery quickly. The developers of these apps are aware of this and built-in functionality for the mining to take place when the device is charging.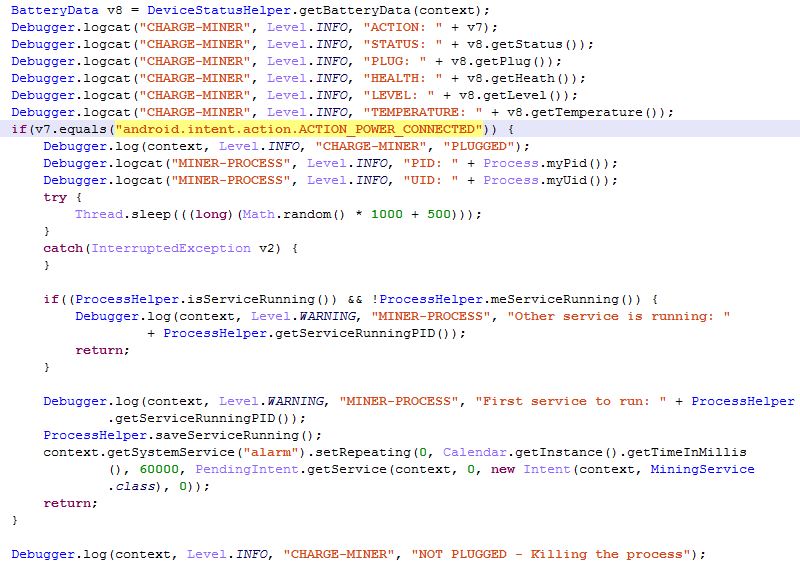 Trend Micro reported these apps to Google and at this time they are still available in the Play Store.
It would be interesting to hear Google's stance on these apps, I would think coin mining is acceptable, but failing to mention the mining behaviors isn't.
One of the apps, Songs, has already updated and removed the mining code. Although they're removed the code, I would not trust this app or developer. They could easily update again reintroducing the code.
Malwarebytes Anti-Malware Mobile detects Android/Trojan.BitCoinMiner.p. Although, they don't have the traditional Trojan behaviors, functionality is hidden from users.