This week is full of security conferences, with Black Hat already starting off, along with BSides LV and later this week, DEFCON!
Being part of the security community, Malwarebytes is going to be hanging out in Las Vegas for DEFCON, the largest gathering of security specialists in the world. We are going to be watching some talks, live tweeting our adventures and letting our readers in on the DEFCON world!
While lots of fun and very informative, DEFCON can also be a dangerous place and if you plan on going this week, we are also giving you some tips on how to keep your money and info safe — though we can't protect you against losing at poker.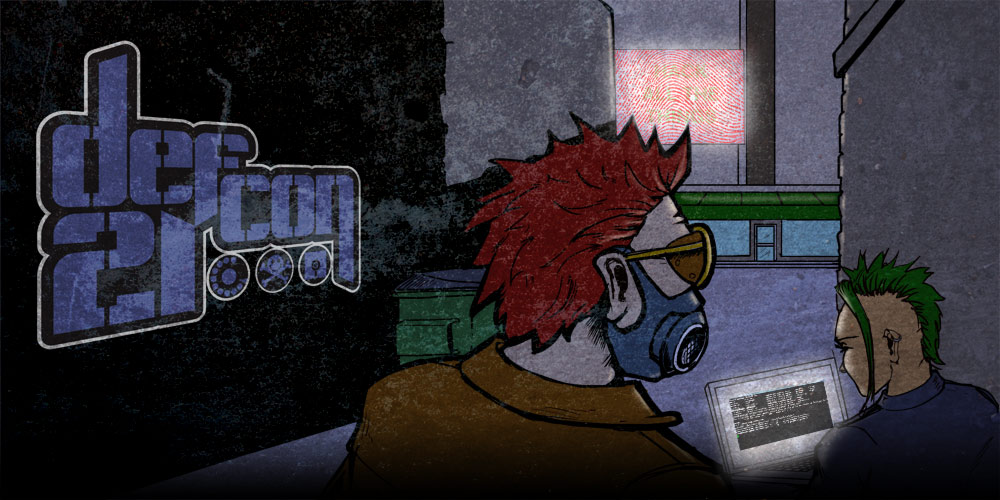 What is DEFCON?
DEFCON is the yearly hacker security conference that takes place in Las Vegas, NV right after the BlackHat security conference. It brings together multitudes of people in the computer security profession, be it security hobbyists to professional hackers.
The conference consists of numerous talks on security trends throughout the year, new discoveries, talks that teach the basics and an array of competitions and events for the attendees.
Why are we going?
Malwarebytes likes to send a few of us every year to take in the talks, check out any new technologies or threats we need to worry about and generally network.
This year we are sending quite a few representatives that include individuals from numerous research and development teams.
Live coverage
So as a treat for everyone who can't make it, a few of us will be live tweeting the conference, every talk we go to or event we attend, we will be tweeting about it on our respective twitter profiles. Many of the tweets will be reposted by our Malwarebytes twitter account but in case you want to follow us anyway:
Adam Kujawa – @Kujman5000
Jean-Phillipe Taggart – @

jean_taggart
In addition to our tweeting, we will periodically be posting blog posts that describe the most interesting talks we saw on a particular day and any kind of commentary we have that might shed some additional light on the topic.
If you are attending DEFCON and want to meet up with any of the Malwarebytes team attending, please send us a message on Twitter and maybe we can hang out and chat about malware and security =).
Safety Tips
A lot of people say that DEFCON networks are some of the most hostile in the world, and they wouldn't be wrong.
You put a few thousand hacker nerds in one building and give them a WiFi to play with and you shouldn't be surprised when they attempt to hack anything they come in contact with.
In addition, a lot of very brilliant people come to DEFCON to show off new technologies or new toys that often get used against the unsuspecting public, for example new Android hacking technologies and/or fake ATM machines.
Here is a short list of some good ideas while at DEFCON or even in Vegas for the next week or so:
Turn off any kind of auto-connect functionality on your phone and/or laptop. Might even be a good idea to just turn off the WiFi unless you are using it actively.
Use 4G and only connect to things securely (SSL). This is because in previous years, fake 3G access points have been setup that could not only steal traffic but also push things like fake updates to your phone.
If you can, bring electronics that are "clean" or don't include any kind of private and security information on them, just in case.
Bring cash, a lot of ATMs in the past at DEFCON have been hacked, there are a few secure ATMs that you could use but it might be better for you just to bring a bunch of cash that you can hide on your person than risk having your account stolen.
Don't bring any fancy electronics with you and if you do, keep them with you, don't leave them in the room. Things like electronic doors, hotel safes, etc. can and might be broken into so that someone can steal your things.
Worrying about security while in Vegas might seem like a buzz kill but its worth it just in case you might end up losing something important or expensive. Although, it's not like you will be under constant attack by thugs and criminals, DEFCON is a lot of fun and a great way for people who spend their entire year trying to protect everyone else, sharing their experiences, knowledge and more often than not, a beer.
A few of the gang at the last DEFCON