Spammers are beating YouTube's filters to upload pornographic images and tricking people into following a hyperlink to view more. We are not talking about slightly provocative or revealing images (and we know how many of those there are) but rather about highly offensive material normally only seen on porn websites.
Due to the sensitive and NSFW nature of the topic, I have blurred the pictures and foul language.

But there is a catch, and it comes as a premium-rate SMS, asking for age confirmation when it really is about charging you an expensive fee to view the material.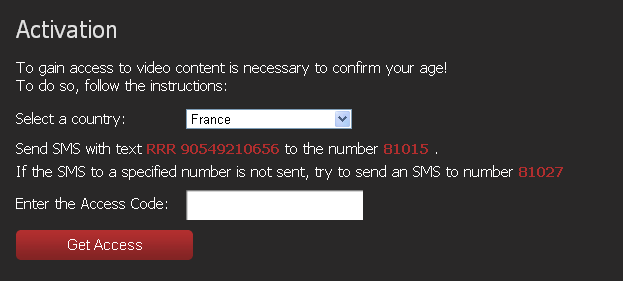 Those SMS numbers have been reported already for fraud, but they keep on going nonetheless. Typically, one text message can cost you several dollars, while regular text messages are normally free or only a few cents.
There are entire YouTube playlists of shocking hardcore still images targeting Russian viewers (perhaps the reason why they have not been identified and taken out right away by YouTube?).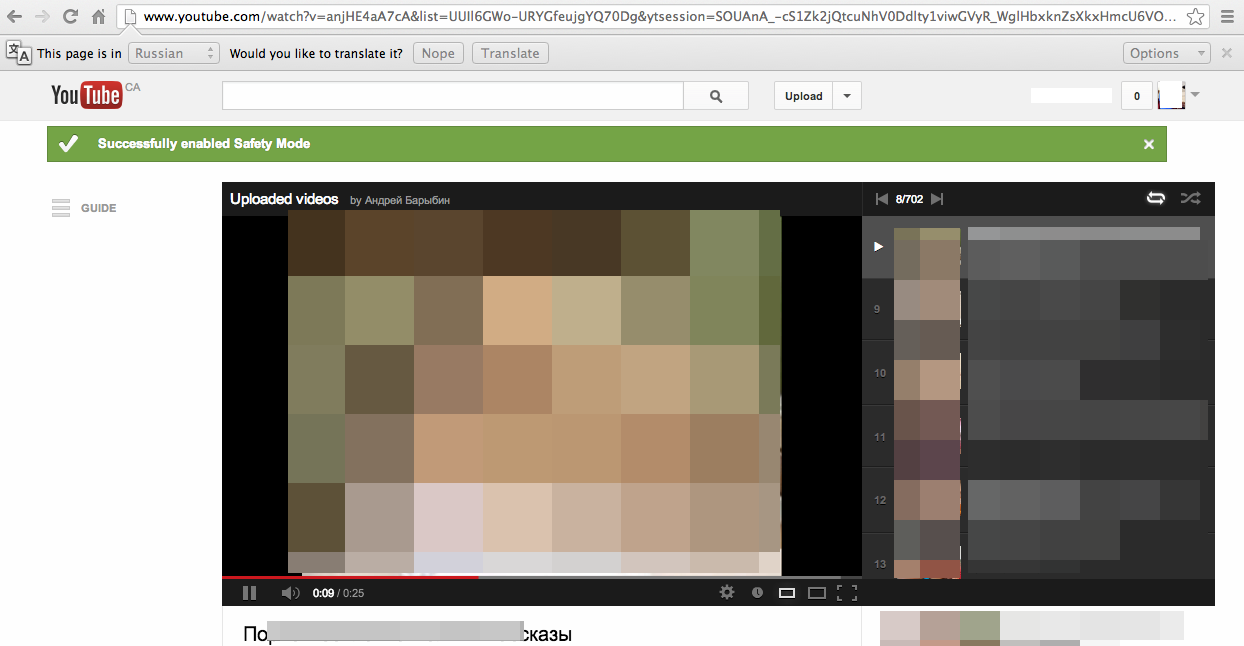 Most videos found were updated within the past few hours from accounts created on the same day or accounts that were dormant (possibly hacked):
The reason for this flurry of porn spam is simple: To get traffic from YouTube by using certain keywords and hope to sneak by its filtering systems while generating enough traffic to external websites.
The screenshot below shows the traffic flow after clicking on the link within the YouTube videos: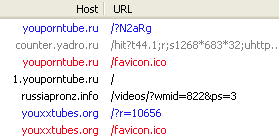 Youporntube .ru
appears to simply be used as a redirect. It is hosted in Russia on IP 81.177.139.182, part of AS8342 (RTCOMM-AS OJSC RTComm.RU), an ASN known for several command and control (CNC) centers for the SpyEye Trojan.
Russiapronz .info is another interesting one, also blacklisted for malware and fraud in general. The Google Safe Browsing report on its hosting provider is rather frightening:
And finally, we have
youxxtubes .org
, which appears to be a full-length porn movies website.
Fighting spam is a never-ending battle that humans or machines never seem to win but only keep from getting out of control. Scammers are lurking at every corner to make some money by any means they want.
Never send out a text message to someone you do not know simply because it is such an easy way to extort money from someone. We have seen these scams used to receive software activation keys or other freebies, when at the end of the day there was no such thing, just a pricey telephone bill at the end of the month.
If you must send out an SMS, it's a good idea to Google the short code (number), as you may find scam reports posted by other users.
YouTube does have a "Safety Mode" feature, which normally blocks inappropriate content quite well, but it was not enabled by default, and even when I did turn it on, the offensive videos kept playing.
YouTube users and especially parents should be aware that some content on the video-sharing site can be traumatizing to young children despite enabling the typical safety nets.