Recently, we found another Origin phish that promises freebies only to leave users frustrated for not getting anything in the end and embarrassed for falling for this scam. The phishing page is located at keys-ea-origin-for-free[dot]tk.
As a general rule, sites with the .tk extension must be avoided as the bad guys have been known to take advantage of this TLD for their nefarious purposes, such as hosting malware and phishing pages.
click to enlarge
As you can see, the page comes with a "Get Games" button for passers-by to click on. From here, it's just a matter of selecting which titles they want to redeem:
click to enlarge
Potential victims are then presented with a form asking for their email address, password, ID, and security question. The "Contact Us" menu option at the left side of this page links to the official EA Support page.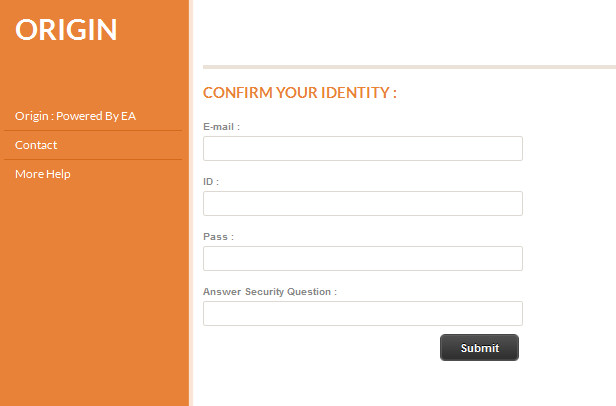 click to enlarge
The embedded YouTube video we saw earlier, which claims to be from the BBC, links to an EA FIFA 14 coins phish: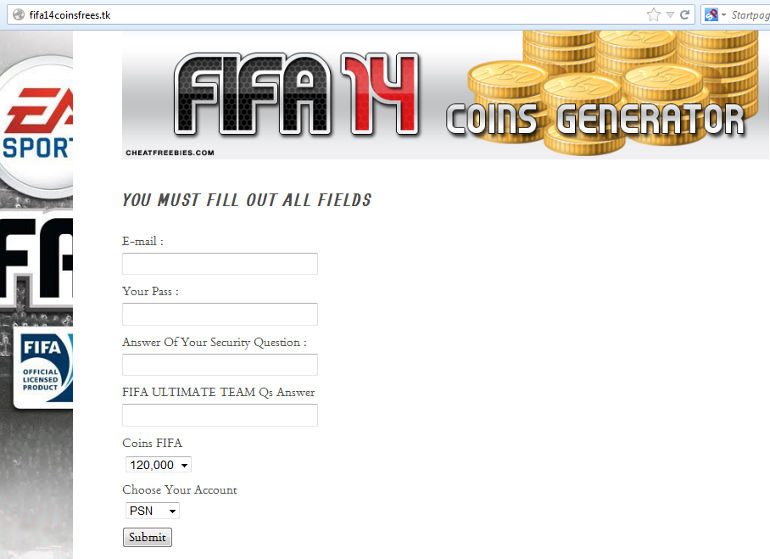 click to enlarge
It's interesting to see Origin scams becoming more and more popular.
Although they're not as pervasive as scams about Steam, which remains the number one PC gaming platform fraudsters target, but they're definitely on the up and up.
Whether you, dear Reader, have an account for either one or both, watch where you're entering those logins and steer clear of danger.
Jovi Umawing
Other related post(s):