It has been at least three months since we last turned the spotlight on scams that targeted Apple users who were after the iPhone 6.
Some suspicious individuals and/or groups are still trying as we speak. With the rumoured release of the 6S in September, or even a 7 some time next year, expect that more scams and sites offering iPhone "services" to pop-up like mushrooms in the future. Let's look at one such site now.
URL: unlock-apple-iphone[DOT]com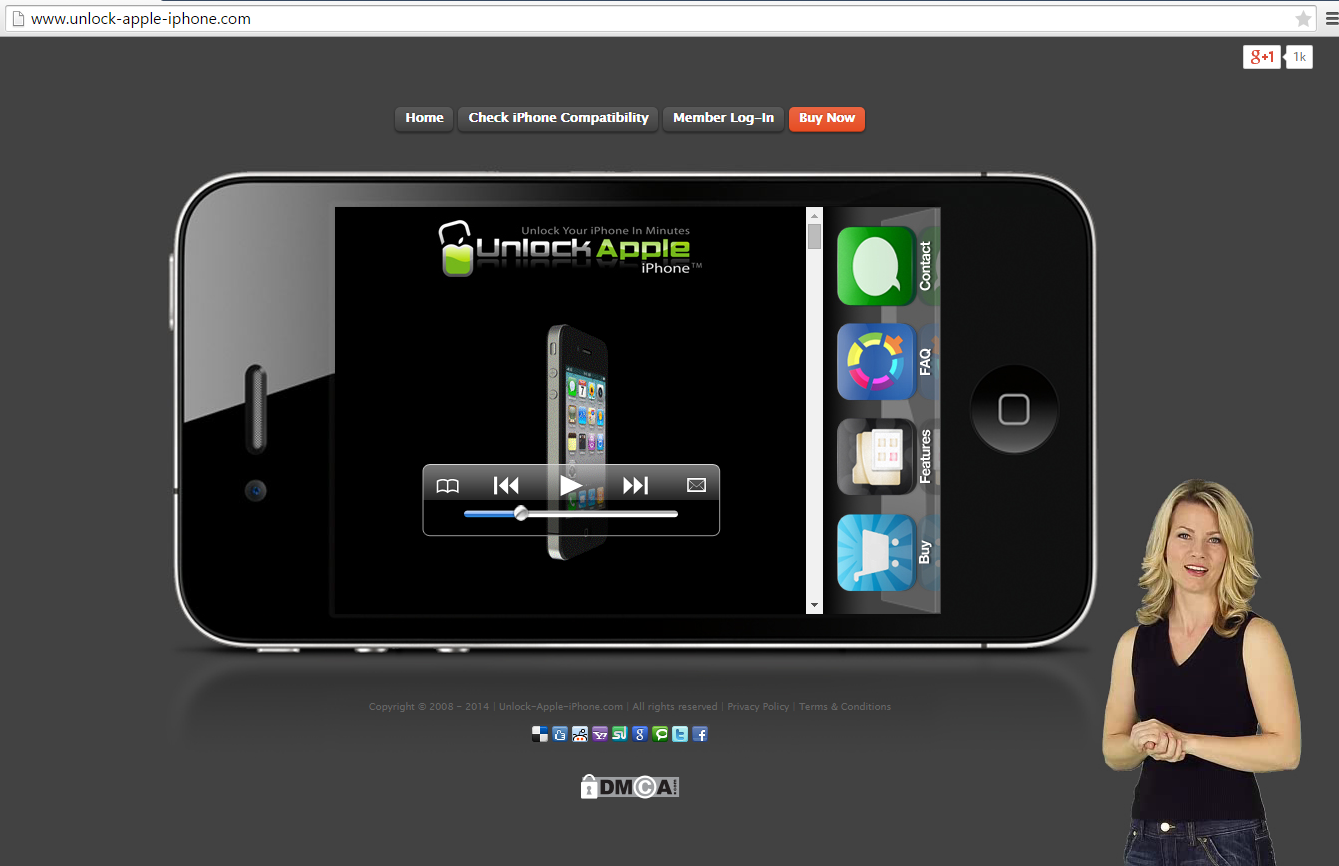 click to enlarge
Unlocking a phone is a process that owners would like to perform on their mobile devices in order to use a different carrier. However, in some countries, this is illegal. Nevertheless, sites offering to unlock devices are aplenty on the Web.
unlock-apple-iphone[DOT]com has been around for at least five years now, and it continues to make unwary users believe that it can unlock and jailbreak majority of iPhone models—for a fee, of course. It markets itself as the "internet's No.1 iPhone unlocking website" and "Voted 'The Best iPhone Unlocking Service Provider' For Both 2014 And Also Now For 2015!".
Certainly, these all should be taken with several pounds of salt.
click to enlarge
Unlock Your iPhone To Use With The Cell Phone Service Provider Of Your Choice - Anywhere In The World

Voted "The Best iPhone Unlocking Service Provider" For Both 2014 And Also Now For 2015!

Welcome to the internet's No.1 iPhone unlocking website, 100% committed to bringing you the best unlocking solutions available on the internet today, guaranteeing complete trouble-free iPhone usage around the world.

Jailbreak & unlock your iPhone in minutes and use it on any compatible cellular network, globally. We provide unparalleled 24/7 customer support and in the unlikely event you are dissatisfied with our service, we offer a full 100% money back guarantee* - so you know you are buying with confidence.
The asking price is $29.99; however, it makes users believe that this is the cheaper deal, considering the original price was set at $60.
click to enlarge
Services with a price tag can mean that users may need to register for an account for that domain and give away their payment details. If a site has these features and is as dodgy as unlock-apple-iphone[DOT]com, it's time to start second guessing whether you really want to part with your information—whatever it is—or not.
Once users buy in to their claims and suddenly find themselves not getting the service they paid for, victims claim that there is no way to contact the site owners (via email or phone) or get their money back even when the fine print promises this.
Furthermore, several trusted names in the security industry have blacklisted this domain for various reasons. Best to avoid completely really.
You can check out other sites and "services" similar to the one above on this Wiki page. It pays to know what domains to refrain visiting or sharing to friends and family. Lastly, if you want to unlock your device, and it is legal to do so in your country, Apple Support already outlined some steps you can follow. The best part is it's free of charge.
Jovi Umawing