Google didn't have a great time of things last time they rolled out a new security feature – I was halfway through drafting a blog on their Password Alert tool when someone found a way to bypass it completely.
Their new addition to beefing up the security of accounts comes in the form of an all-in-one Account page, which lets Google users manage security and privacy in one easy to find location:
myaccount(dot)google(dot)com
This is a vast improvement over the occasional game of "click the link leapfrog" we've had to play in the past when attempting to find a specific security feature buried in a hard to find page.
"Sign In & Security", "Personal Info & Privacy" and "Account Preferences" deal with everything from ad settings and account history to signing in and device activity. You can drill down as much as you like, or take the more general overview listed under the Security / Privacy Check-Up banners.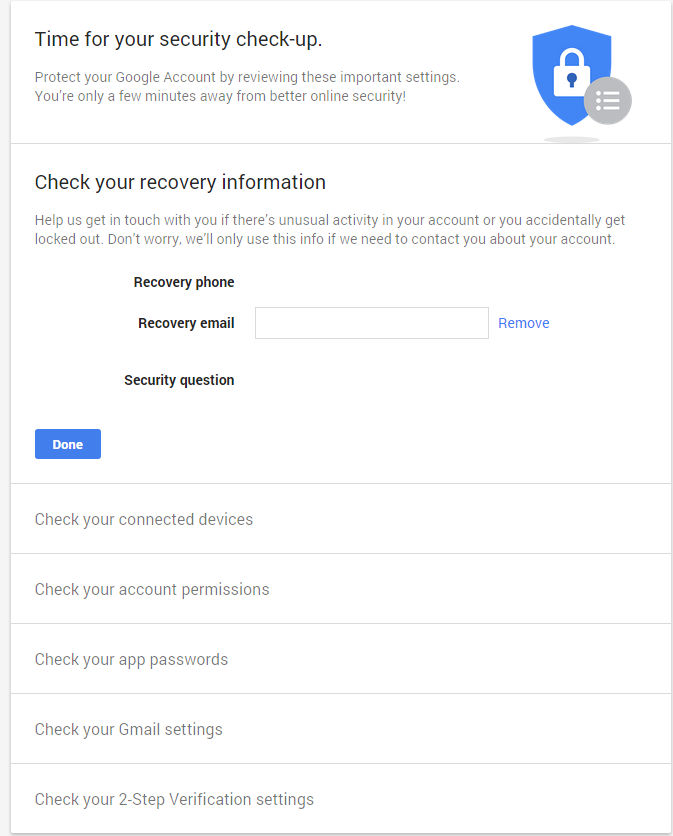 I particularly like the Account History section, which organises all of those Google sections which collect data like location / search history and allows you to switch them on or off with no fuss – and if you want to delete data which has already been collected up to this point, you can do that too.
If you're not logged in – or don't have a Google account – you can still make use of some options, including Google Search, YouTube search and Ad settings.
As Google services continue to grow, a central location for all things privacy and security is long overdue ad we advise readers to take a look and start locking things down. It's entirely possible there's some options or data being collected which you were unaware of, and Google have also created a new page dealing with types of data collection located at
privacy(dot)google(dot)com
Clarity and ease of access where something like this is concerned can only be a good thing, and we hope to see more efforts to simplify the complicated world of data security in the near future.
Christopher Boyd