I won't reveal my mom's exact age, but she's in her late 60s. Other than her phone, my mom doesn't own or use a computer—but she knows what Zoom is. Not since "Kleenex" has a brand become so pervasive that people use the brand name as a generic term for the product. For my mom, any kind of video call is now a "Zoom." A FaceTime call, for example, is Zoom. I've stopped trying to correct her.
As the world returns to work and school from the unhappiest holiday season of our lifetimes, the majority of us continue to do so remotely. Whether you're using Zoom, Google Hangouts, or Microsoft Teams, technologies like these will continue to play a central role in the way we get things done for the foreseeable future. As we spend more and more time online, it stands to reason that we will all be exposed to a greater number of online threats (and we are, by the way).
So, what about VPNs?
Here's why VPNs matter more than ever. A VPN, shorthand for a virtual private network, is a handy tool that allows users to send and receive data safely and securely, for example, someone working from home or taking classes from home as so many of us are at the moment.
For the latest Malwarebytes Labs reader survey we asked "Do you use a VPN?" 2,330 responded and an impressive 36 percent said they now used a VPN. For perspective, ten years ago, only 1.5 percent of Americans used VPNs.

Of those who do not use a VPN, 58 percent said they at least knew what one was. That's a long way from being the next Zoom, but VPN awareness is starting to change thanks to COVID.
Google Trends shows that searches for "VPN" and "virtual private networks" hit an all time high in March of 2020, just as stay-at-home orders were issued for the majority of the world.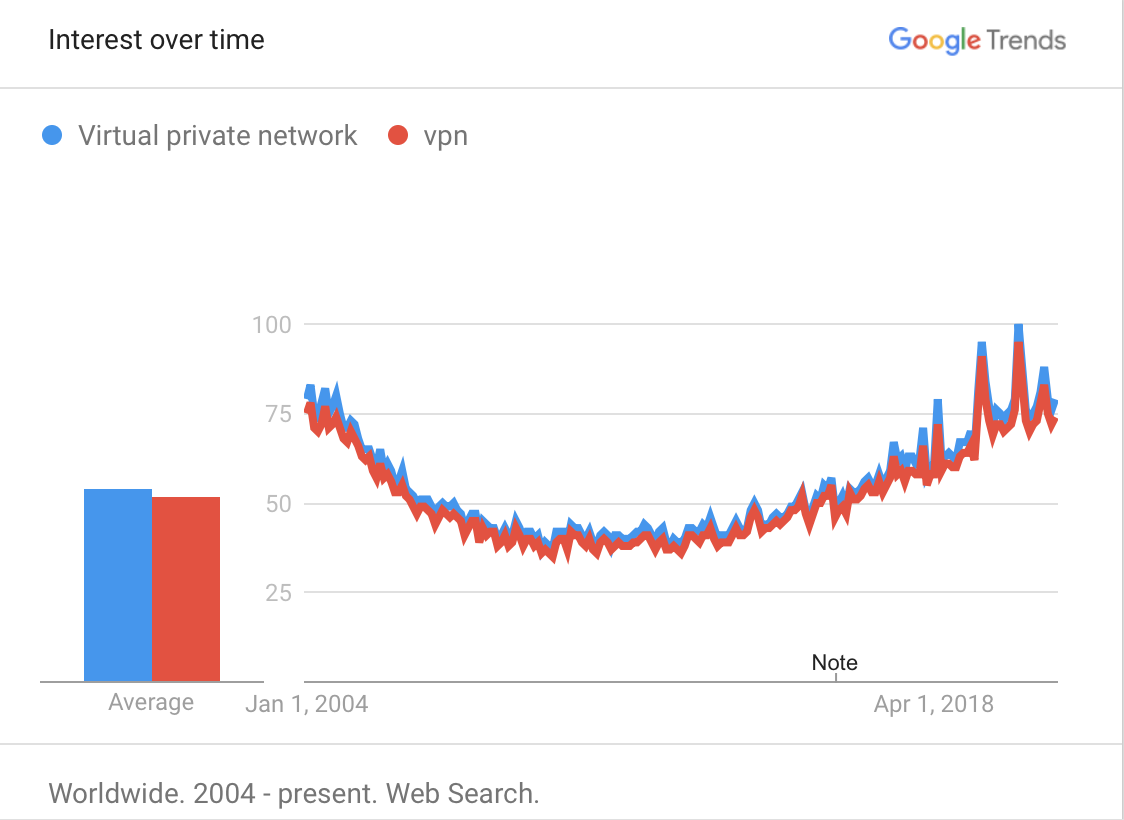 With interest in VPNs rising, what's preventing some people from actually using one?
Survey says…
Taking a deeper dive into the survey results, most of the people who said they didn't use a VPN cited cost as the main reason for not using one:
"Peace of mind is important; but, on a limited income, it is difficult to pay out additional funds—especially during this pandemic."
Some said they didn't think they needed a VPN, while others still said they didn't like how VPNs they had tried in the past slowed down their Internet speeds. This may be a legacy thing, as newer technology—like the WireGuard VPN protocol used by Malwarebytes Privacy—tends to deliver speeds faster than traditional VPNs.
Of those who used a VPN, half said they used it all the time. The top five activities for using a VPN were: making purchases online, online banking, sending email or chatting, protecting personal information from hackers, and stopping businesses or advertisers from tracking online activity.
When asked why they used a VPN, the majority of users liked the additional layer of security:
"I value my security and privacy. Having a VPN is essential for doing anything online."
One respondent provided a useful analogy, likening VPNs to the fence around your house:
"Good fences make for good neighbors."
As we head into 2021, will my mom casually drop "VPN" into a sentence before year's end? That remains to be seen, but the results of our latest Malwarebytes Labs reader survey suggests VPNs might get their moment in the sun very soon.