The Malwarebytes Threat Intelligence team monitors the threat landscape continuously and produces monthly ransomware reports based on a mixture of proprietary and open-source intelligence.
April 2022 was most notable for the emergence of three new ransomware-as-a-service (RaaS) groups—Onyx, Mindware, and Black Basta—as well as the unwelcome return of REvil, one of the world's most notorious and dangerous ransomware operations.
An old enemy returns
REvil(aka Sodinokibi) first appeared in May 2020 and has been responsible for numerous high-profile ransomware attacks, including arguably the biggest ransomware attack of all time—a supply-chain attack on Kaseya VSAin July 2021 that is thought to have affected over 1,000 businesses.
REvil disappeared shortly after the Kaseya attack, only to emerge again a few months later, before being forced offlineon October 21, 2021, by a multi-country operation. A string of arrestsfollowed, and then in January—in an act of unprecedented co-operation—Russia's Federal Security Service (FSB) announced that it had dismantled the REvil group and charged its members, thanks to information provided by the USA.
REvil now seems to have returned to the fray with new payloads, and a new leak blog displaying a mixture of new victims and old victims known to have been attacked by REvil.
New gangs emerge
Black Bastamade a name for itself veryquickly by coming out of nowhere and carrying out at least eleven successful breaches in April 2022. That ability to perform so many attacks so quickly has led some to speculate that Black Basta is a re-brand of an existing group that already has affiliates.
Onyxis a new ransomware gang based on the old Chaos builder. At first, some suspected that Onyx may be a wiperrather than ransomware because it destroyed files larger than 2MB instead of encrypting them. It seems likely that this behavior is the result of a bug in the notoriously poorly-written ransomware builder though.
Another newly-emerged gang is Mindware, which appears to have started operations in mid-March using a well-known ransomware strain called SFile2 (aka Escal)—but it was not until April that it began to practice "double extortion", where data is stolen before it's encrypted so that victims are faced with the twin threats of data they can't decrypt, and leaks of sensitive information.
Ransomware attacks in April 2022
Malwarebytes Threat Intelligence builds a monthly picture of ransomware activity by monitoring the information published by ransomware gangs on their Dark Web leak sites. This information represents victims who were successfully attacked but opted not to pay a ransom.
Attacks by ransomware type
Despite its rapid start, the activities of Black Basta and the other newly-emerged types of ransomware were dwarfed in April by three established threats: LockBit, Conti, and AlphV, which made up 60 percent of all the known breaches in our analysis.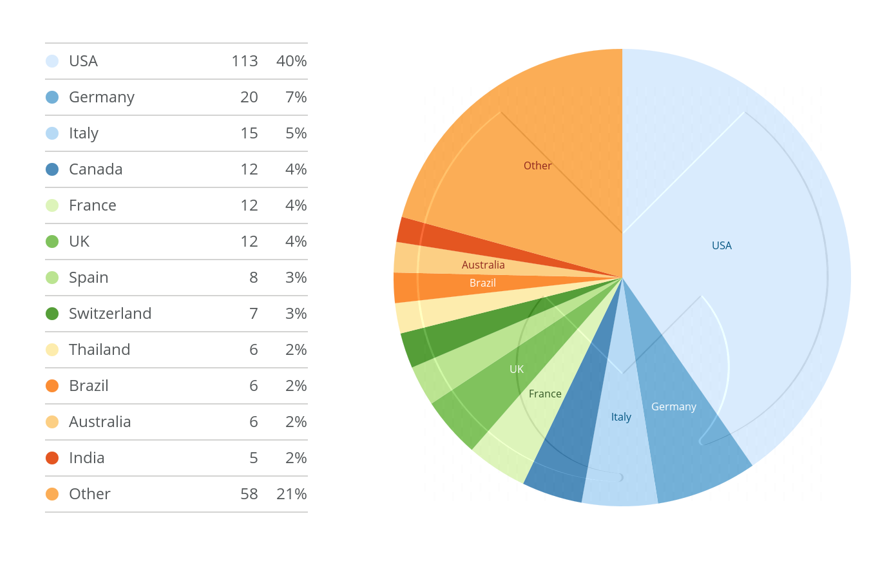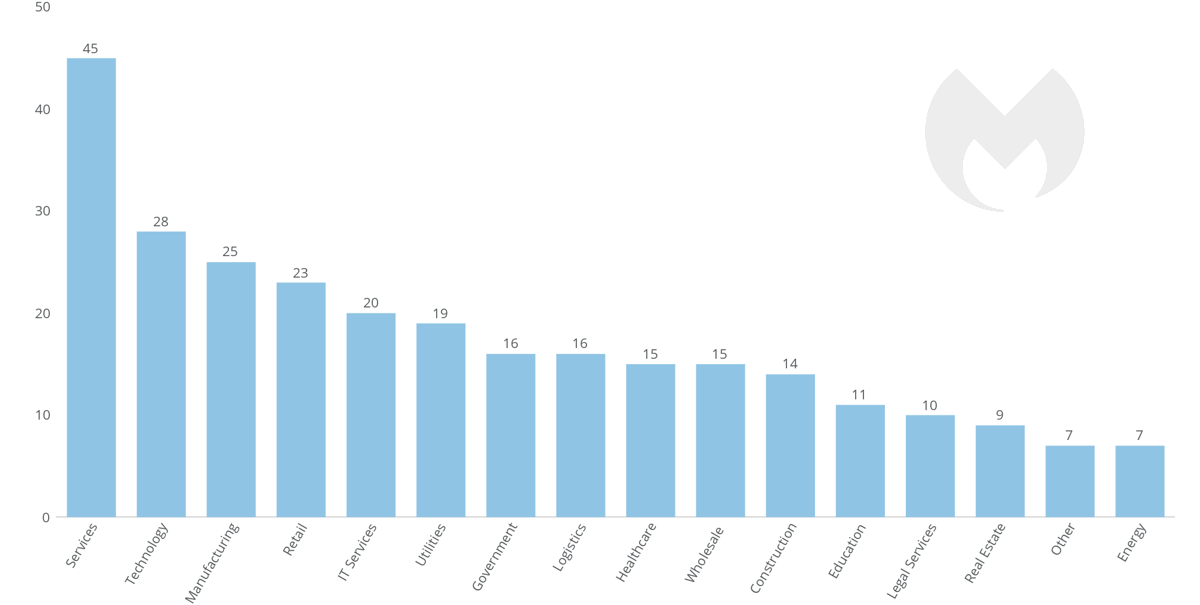 Ransomware mitigations
Source: IC3.gov
Implement regular backups of all data to be stored as air-gapped, password-protected copies offline. Ensure these copies are not accessible for modification or deletion from any system where the original data resides.
Implement network segmentation, such that all machines on your network are not accessible from every other machine.
Install and regularly update antivirus software on all hosts, and enable real-time detection.
Install updates/patch operating systems, software, and firmware as soon as updates/patches are released.
Review domain controllers, servers, workstations, and active directories for new or unrecognized user accounts.
Audit user accounts with administrative privileges and configures access controls with the least privilege in mind. Do not give all users administrative privileges.
Disable unused remote access/Remote Desktop Protocol (RDP) ports and monitor remote access/RDP logs for any unusual activity.
Consider adding an email banner to emails received from outside your organization.
Disable hyperlinks in received emails.
Use double authentication when logging into accounts or services.
Ensure routine auditing is conducted for all accounts.
Ensure all the identified IOCs are input into the network SIEM for continuous monitoring and alerts.
How Malwarebytes protects against ransomware
Malwarebytes can protect systems against all ransomwarevariants in several ways.
The Malwarebytes Anti-Malware technology detects malicious files, browser modifications, and system modifications on Windows PCs using a combination of signature-based and signatureless technologies. This layer of protection detects the Ransomware binary itself. Detections can happen in real-time as the binary is run or the infection can be rooted out from an already-compromised machine by conducting a full system scan.
Anti-Ransomware is a signatureless technology in charge of monitoring system activity of processes against a certain subset of data in specific locations on the endpoint. Using patented technology, Anti-Ransomware assesses changes in those data files. If an internal scoring threshold is crossed by a monitored process, it triggers a detection from the Anti-Ransomware component.
For those already infected, Ransomware Rollback can help recover encrypted files within 72 hours of the attack. Rollback creates a local cache on the endpoint to store changes to files on the system. It can use this cache to help revert changes caused by a threat. The rollback feature is dependent on activity monitoring available in Malwarebytes Endpoint Detection and Response.